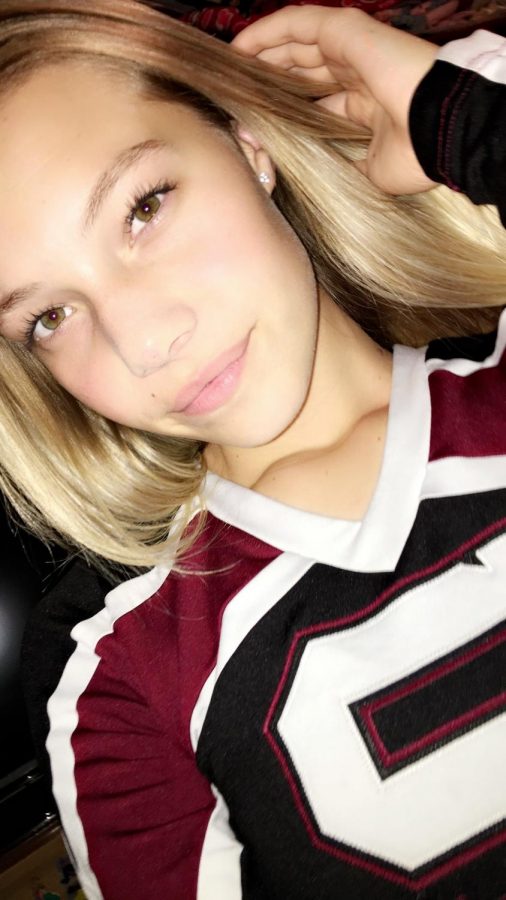 Student Spotlight on Casie Van Why
What do you want to be when you are older?
I don't know what I want to be exactly but I want to do something involving the justice system at a federal level.
What made you want to serve in the army?
So many things made me want to join the Army. Some of the reasons are that its been a dream of mine for a long time, it will teach me discipline and the military will also give a leg up on the rest of my life.
Who was a major motivator in your life?
A major motivator in my life would be my best friend Jackie. She had pushed me to do my best in everything I aspire to do.
What is something that you live by? i.e a quote.
You never know how strong you are until being strong is the only choice you have.
What sports do you participate in?
I participate in cheerleading and track and field.
If you had three wishes what would you wish for?
I'd be cliche and wish for three more wishes. I'd wish for my dream car and I'd wish for an endless amount of flannels.
What do you like best about SHS?
I like the people that I've come to be friends with, they're so inviting and fun to be around.
Do you think classes should be mandatory?
Honestly I think they should be mandatory because education is the key to a bright future.
What do you think about the dress code?
I think the dress code is slightly ridiculous.