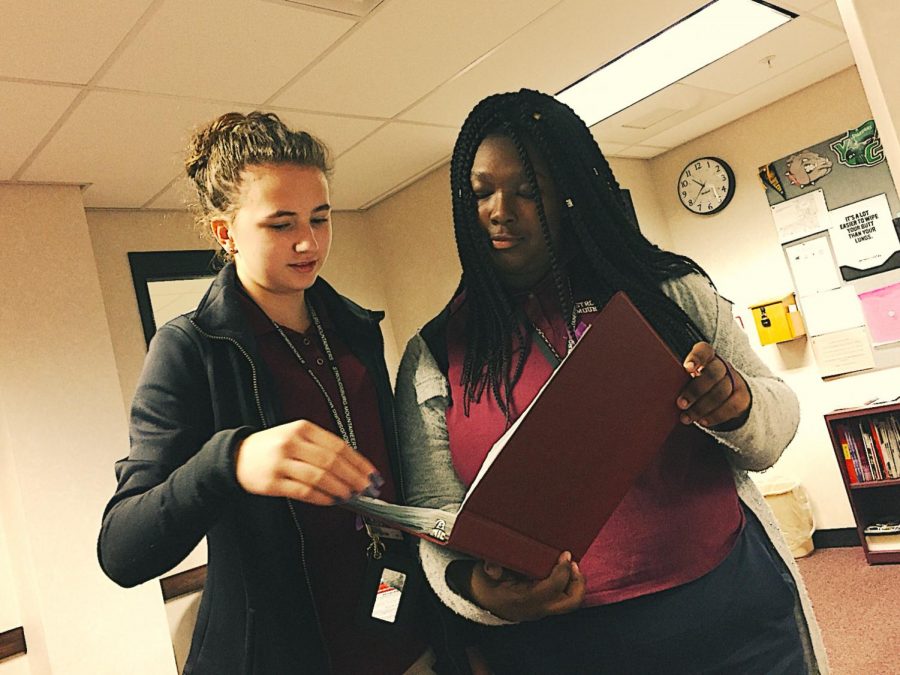 Plenty of scholarships available to SHS students
October 31, 2018
Throughout the course of the school year, Stroudsburg High School (SHS) receives many different scholarships options for students. These scholarships are available to all students, both online and public.
"Students should start applying for scholarships as soon as they are available in guidance," said guidance counselor Ms. Jean M. Dunback.
Scholarships are also announced over both the morning and afternoon announcements. They are also being placed in a binder located in the guidance office for all students to look through when they have time.  The binder is constantly being updated throughout the year.  
"Even though I'm a junior, I want to get my scholarships to know that I'm going to a good college and make sure that I'll be okay," said junior Genise Raymonde Valcourt.
According to Valcourt, she and her friends plan on applying for many scholarships to help secure their futures.
If students have any questions regarding scholarships, they should email the school's guidance counselors.  See their contact information below:
Ms. Onody – [email protected]
Ms. Dunback – [email protected]
Mr. Simonovich – [email protected]