Quiet Valley Living Historical Farm hosts 28th Old Time Christmas event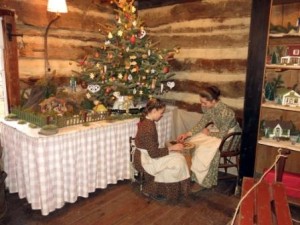 This year, the annual Quiet Valley will host its 28th annual Old Time Christmas event to spread holiday cheer. 
This special event brings the Christmas customs of the 1800s to life, with a pleasant winter evening on a farm. From the soft glowing lanterns of the 19th-century farm to the live barnyard Nativity, Old Time Christmas has become a cherished Christmas event for many years to come. 
There will be fun activities for the community, such as schoolhouse caroling, story time telling, candlelight tours, and much more. In addition, special treats such as hot chocolate and cookies will be provided.  
There will be continuous guided tours from 3:00 p.m. to 7:00 p.m. on Saturday, December 8 and Sunday, December 9. Guides dressed in clothing attire from the 1800s will guide visitors through a small town filled with festive holiday spirit.
Join this wonderful program to celebrate the true Christmas spirit, and to embrace a Christmas journey through the 1800s in Quiet Valley Historical Farm.
For more information please click here.