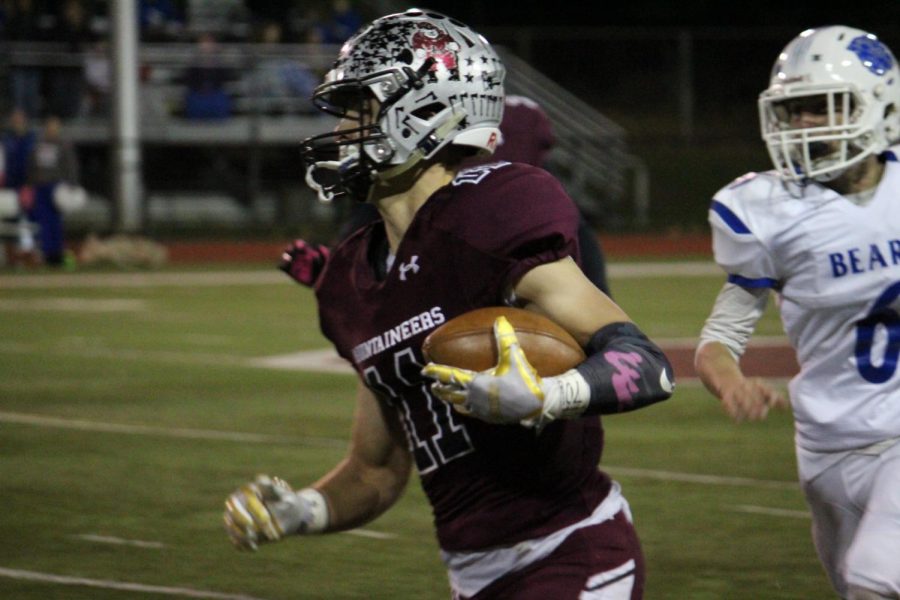 Helena Hunter
Free food, free games, free fun!  
Student Government is hosting a tailgate party this Friday, September 13, before the Little Brown Jug Game! It will be taking place on the SHS soccer field at 5:30 p.m. and it will feature free hot dogs and chips. Admission to the game is $5.00 at the gate, but free for both students with a valid student ID and senior citizens.
"Come out to the soccer grass field for some hot dogs, lawn games, and so much more!" said senior  Karoline Defreitas, a Mountie Maniac.
 The hot dogs are being prepared fresh from the grill thanks to two Stroudsburg teachers: Mr. Anthony Lanfrank and Mr. Luke Booth. Both teachers and Student Government members will be working hard to provide students with plenty of free food.
Students can socialize and play games such as "cornhole" and "kan jam" while they wait for one of Stroudsburg's biggest football games of the year, the Little Brown Jug game. This momentous game is versus cross-town rivals, East Stroudsburg South.
"It's possible that we could keep the Little Brown Jug for the 10th year in a row," said senior Logan Sodl, Student Government treasurer.
The game begins at 7:00 p.m., and the theme for the game is blackout. This means students should try their best to wear black. 
This night should be great fun for all those that come out to support the Mountaineers!