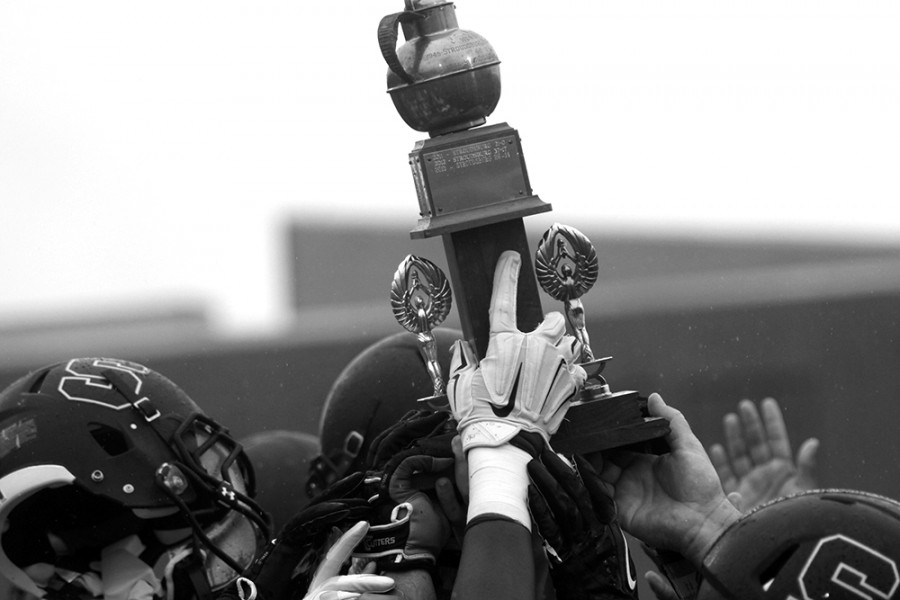 The East Stroudsburg South football team enters Mountaineer territory this Friday, September 13, to battle for bragging rights: the Little Brown Jug, which goes to the victor of the annual game between the cross-town rivals.
The Kick-off is at 7:00 p.m. and the cost is $5 for general admission and free for both senior citizens and those with a student ID.
Stroudsburg fans have the opportunity to get fired up and "fed" up before the game at a special tailgate party outside the stadium. There will be free food, family, friends, and fans.
"This game is important for our team," said Nyana Barro, head manager of the SHS varsity team. "The boys have been working hard these past few weeks in anticipation of the upcoming game. We are pumped and hope to see a big crowd to show support."
This game will also include an entertaining and eye-catching half-time show from Stroudsburg's very own marching band.
Students are encouraged to come to the game in all black clothing and rival the Cavaliers' student section with their cheers and chants.
Don't miss the chance to see the football team fight to keep the Little Brown Jug for the 10th straight time — and to send the Cavaliers back over the bridge to East Stroudsburg.