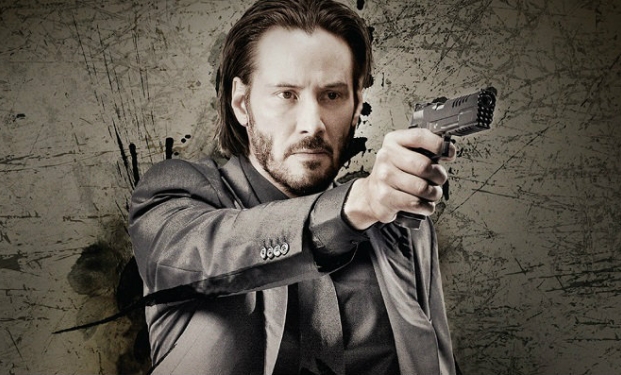 According to Ultimate Action Movie Club, the definition of action movies is as follows: "Action film is a film genre in which the protagonist or protagonists are thrust into a series of events that typically include violence, extended fighting, physical feats, and frantic chases."
Before 2014, the state of action movies was synonymous with a coma patient; boring, vegetative, and lacking any sort of growth. Movies like Olympus Has Fallen (2013) and the entire The Fast And The Furious series display the same boring cliches that plague many other generic action films.
In 2014, when John Wick was originally released, it was easy to write it off as another dull and uninspired action movie. But that could not be farther from the truth. John Wick is an incredibly entertaining and slick movie, which was a pleasant surprise. Even more surprisingly, it was able to produce two equally or even more impressive sequels, John Wick: Chapter 2 (2017) and John Wick: Chapter 3 – Parabellum (2019). The creators even have a confirmed fourth title in the works.
Out of all things the John Wick franchise does right, the most noticeable are the fight scenes. The fight scenes in the franchise, whether it be a gun fight, a fist fight, a knife fight, or even a pencil fight, is choreographed with such elegance it's hard to believe Keanu Reeves isn't an actual trained assassin. Even the countless nameless bad guys that John Wick faces are incredibly talented actors and stuntmen. Most of the fight scenes are even filmed in one take and at a wide angle, leaving very little room for error among the actors. This could be largely due to the fact that the director of the franchise, Chad Stahelski, is also a stuntman himself.
"I was never, you know, bored when I saw John Wick. It is very entertaining." said junior David Chung.
Visually, all of the films in the franchise look beautiful. Each film has a clear and distinct art style that they are able to maintain. Good cinematography in an action movie can often go underappreciated due to the constant violence and gunfights that are easily distracting. However, John Wick spices up the average fight scene by having them take place in visually stunning locations to keep the movie looking fresh and interesting. It is able to transition from the dark and gloomy streets of Manhattan to the neon lights of a nightclub with ease.
"[John Wick's] cinematography was very well executed," said junior Adil Sheikh, a dedicated fan of the John Wick franchise. "The movies look amazing."
Action films aren't necessarily known for their ability to create an interesting plot. John Wick is a definite exception to this stereotype. Although the plot on the surface may seem like a simple tale of revenge, the films continue to build on one another, constantly developing and adding depth to the criminal underworld that John Wick is trying to survive. The viewers are often exposed to subtle hints that show the John Wick universe is much deeper than it may seem.
These add up to make a very memorable and entertaining action film franchise, a rare commodity within the genre. Every action movie should aspire to be as great as the John Wick films. Hopefully the fourth installment of the John Wick franchise can continue the excellence associated with the films.
Comment below about your opinions on the action film genre and John Wick!
John Wick Link
John Wick: Chapter 2 Link
John Wick: Chapter 3 – Parabellum Link