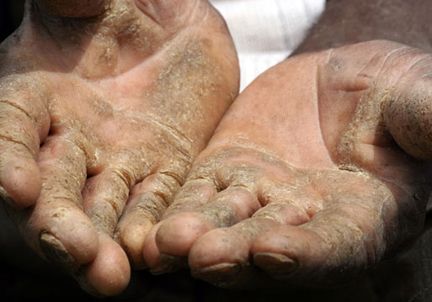 Ayomiro Aderin- Crocodile Hands
Crocodilic Hands
As I look upon my reptilian hands,
I notice the ice-crusted crevices in between my fingers,
My thumb, guiding the rest of my digits,
Stagger clumsily amongst the black hills and the snowy terrain.
My ice daggers, given to me by the Great Invisible,
Stab constantly at the plastic keys on my archaic laptop.
My mindai??i??s visions and calligraphy seeping into my fingers,
They are the oars to my boat on the river ride of ten thousand sorrows.
My cumbersome paws are pulling pastries and tasties,
Out of the oven, onto the stove, into my bowl, inside my mouth
My sturdy, coarse palms accomplishing the inconceivable;
It collapsed into my loverai??i??s damp, blanket-soft hands,
Our fingers performing the dance of eight swords,
With warmth streaming in between our palms like commuters in a subway station
This jar of bones, capped off by my wrist,
Guides a plastic pen towards the outer-most edge of the loose-leaf.
The canyons that cover my joints and knuckles deepen as I stretch my digits,
The wondrous ways my reptilian hands create.
My wretched, greyish, sandpaper, crocodile hands,
Are forever intertwined with my innovative conceptions.