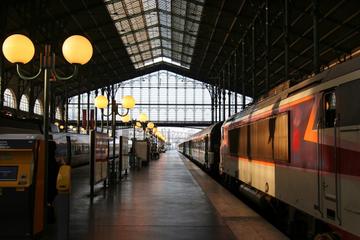 Luke Socha- Hope
Hope
As the train doors opened
and the parade of people pushed out,
she thought she saw his face.
She thought that
two hours ago as well.
As more and more trains left,
so did her spirit.
She waited
and expected
and wished
and believed
and finally, waited some more.
As the last trains came by,
she turned to trudge
up the concrete stairs.
Heels clicking on the cold ground,
red dress flowing behind her
and make up dripping
down her cheek and nose.
Her heart pounding
in her chest,
as she got in her car
ready to go back to her apartment.
Driving home,
putting the pots and pans away,
climbing into her bed,
and closing
her tired eyes
for the millionth time.
hoping that tomorrow would be different.