Daily Jokes, Hig Pigs, Quotes, National Days & Lunch Menu
April 19th: National Garlic Day
Hig Pig: footwear, soaring
Daily Joke: How does Moses make tea?
Quote: "Never follow anyone else's path, unless you're in the woods and you're lost." -Ellen DeGeneres
Lunch Menu: Click Here
Poem of the Week
Wild Places by Gem McCabe
As we grow, our minds palaces
Shrink down to sands fine.
Industry shapes dreamers
Into prisoners of straight lines.
The days will get brighter
And stars will dull,
City nights, gleaming lights
To replace them in full.
While I do adore the concrete jungle,
I'd give anything to fumble
Around with you through the trees.
Don't you know your wild places
Are the ones setting us free?
The Harlem Wizards fundraiser basketball game will be hosted at Stroudsburg High School at 3:00 PM on Sunday, April 8th.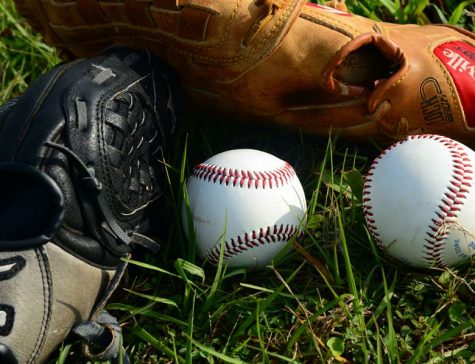 Caeley Hank, Staff Writer
March 23, 2018 • No Comments
The Stroudsburg Little League is holding a free Umpire clinic on Saturday, April 7! The clinic will be held from 2:00 p.m. to 5:00 p.m. at the ESSA fieldhouse at Creekview park, 98 Serfass Lane in Stroudsburg. "The ...
Lesley Septimo, Student
October 30, 2017 • No Comments
This year has been a difficult year. Most seniors already began struggling the second week that school began. It was not because they were lazy, but they were given a lot...
June 12, 2017
To all of my little Pumas, I am absolutely delighted to have had the privilege of watching you all grow up. I've seen some unfocused and ...
June 8, 2017
To the Class of 2017, Do you remember the feeling you had when you first set foot in this building? How different it was from the Junior High....
Should we have class rank at any time in our high school career?
March 27, 2017
Students should be allowed to know what their class rank is at any given time in their high school careers. The biggest academic award a studen...

Loading ...
The Weekly Money Maker
Unigo All About Education Scholarship 2018
It's often been said that "education is the key to success." What doors could your educational "key" open? School can get expensive, so we want to know how winning a $3,000 All About Education Scholarship could help make a difference in your life. Will it ease the burden of student loans? Education can truly change a person's life - and this scholarship just might be that first step. Let us know why winning a scholarship for education matters to you. Open to all ages, the scholarship deadline is April 30th. Winners will be announced July 31, 2018. Good Luck!
For more information click here:
Scholarship Site