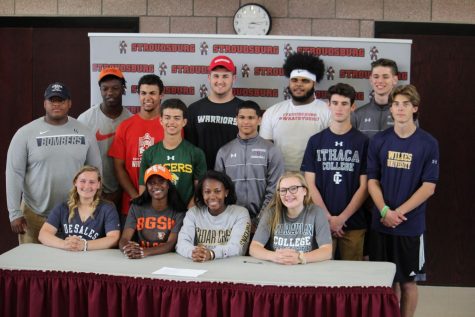 Nicole Sanzi and Helana Hunter, Staff Writer and Photographer
May 23, 2018
On Friday, May 18, Stroudsburg High School athletes signed off on their college careers. Success is bound to strike for these 15 dedicated students "The commitment...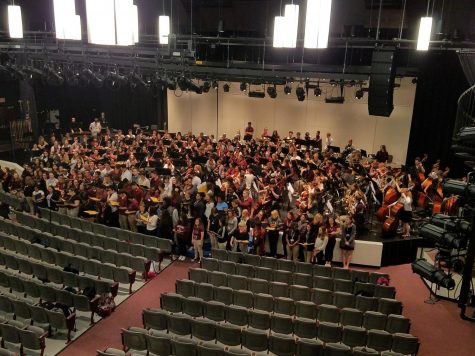 Hall of Fame Concert Friday night
May 17, 2018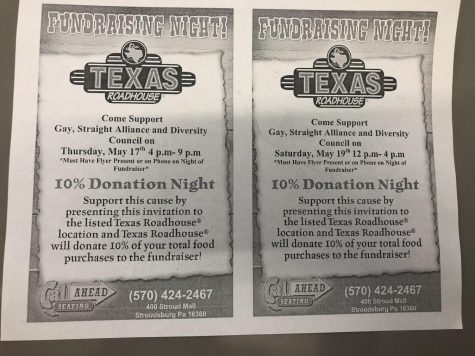 Diversity Council Fundraiser At Texas RoadHouse!!
May 16, 2018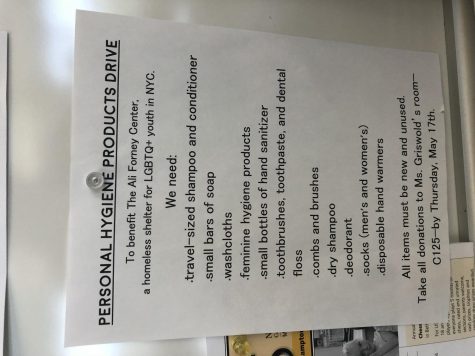 May 16, 2018
Popcorn Buddah helps sponsor the Mountaineer newspaper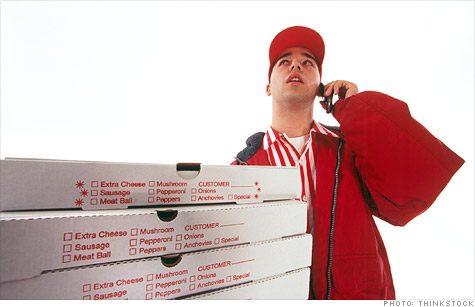 Karissa Belzer, Staff Writer
May 22, 2018
The Poconos and its surrounding area is ripe with summer job opportunities. Known for being one of the best vacation spots in America, our area has many resorts and other...
Students entertain the community for Best Buddies
May 4, 2018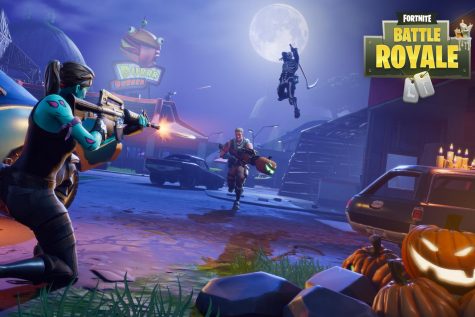 April 18, 2018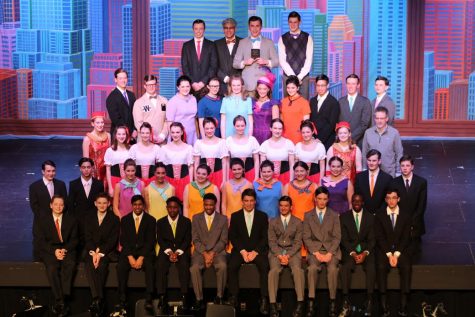 The Musical is back and better than ever!
April 12, 2018
Daily Jokes, Hig Pigs, Quotes, National Days & Lunch Menu
May 24th: National Escargot Day
Hig Pig: money, crush
Daily Joke: What does a bird do when they get sick?
Quote: "There are no secrets to success. It is the result of preparation, hard work, and learning from failure." -Colin Powell
Lunch Menu: Click Here
Poem of the Day
Dino-shaped Chicken Nuggets
Moses Johnson
You take them out of the freezer and put them in the oven.
It takes ten minutes to bake and bam, it's ready.
My dinosaur shaped chicken nuggets.
Something about these bits of chicken seem so amazing.
They're small, and they know they are small, but they can be anything they want.
T-rex. Triceratops. Stegosaurus. Pterodactyl.
So why don't they come that way anymore
They changed it from crowns to cubes but why?
Why did they change something that made everyone happy.
Everything they make us care about is square.
The cell phone, the textbooks, the classrooms, the jail cells.
If you don't like it, grow up.
It's strange how you always need to be reminded to grow up by someone who's tired of being a grown up.
Anyway, I grow up and get chicken strips
But that's all they do, keep in mind, they strip me of my thoughts to get their intelligence.
The same intelligence I use to pass their tests and go to their schools.
The same school I go to to get a job in a factory making cubes.
I made their cubes and they give me their money which I use to buy more cubes.
Their flat cube tv's so I can watch boxing. Or their game system, XBox.
Then I remembered all those days of waiting 10 minutes in the oven.
I tried getting the best nuggets and reliving what they took from me
But when it came out of the oven, they didn't taste the same.
They tasted just like cubes.
"Walk with the dreamers, the believers, the courageous, the cheerful, the planners, the doers, the successful people with their heads in the clouds and...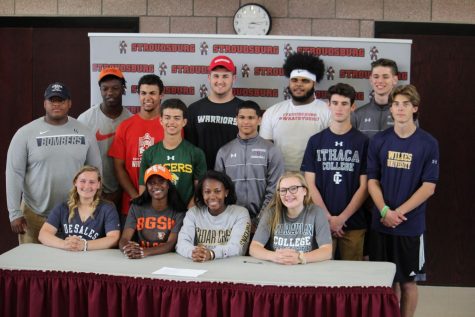 Nicole Sanzi and Helana Hunter, Staff Writer and Photographer
May 23, 2018 • No Comments
On Friday, May 18, Stroudsburg High School athletes signed off on their college careers. Success is bound to strike for these 15 dedicated students "The commitment to athletics and academics is something that really...
Lesley Septimo, Student
October 30, 2017 • No Comments
This year has been a difficult year. Most seniors already began struggling the second week that school began. It was not because they were lazy, but they were given a lot...
June 12, 2017
To all of my little Pumas, I am absolutely delighted to have had the privilege of watching you all grow up. Iai??i??ve seen some unfocused...
June 8, 2017
To the Class of 2017, Do you remember the feeling you had when you first set foot in this building? How different it was from the Junior High....
Should we have class rank at any time in our high school career?
March 27, 2017
Students should be allowed to know what their class rank is at any given time in their high school careers. The biggest academic award a student...

Loading ...
The Weekly Money Maker
$1,500 Do-Over Scholarship
What if you had the chance to "do-over" a moment in your life? What would it be? How would it affect you and your future? In 250 words or less answer the questiona nd you'll be entered to win the scholarship. You must be thirteen years of age or older though. This scholarship is due June 30th so there's lots of time. Good Luck!
For more information click here:
Scholarship Site