Scavenger Hunt through the 'Burgs: Popcorn Buddha ai???rocksai???
Whatai??i??s your favorite flavor at Popcorn Buddha? Is it Dill Pickle? Jalapeno Ranch? Angry Lime?
Popcorn Buddha boasts over 85 original flavors of gourmet popcorn, so itai??i??s almost impossible to choose which one tickle your taste buds the most.
Now, you have a chance to win a FREE bag of Kornfetti popcorn by participating in a fun challenge that Popcorn Buddha has set up in the community!
To acquire one of these delicious bags, you will need to explore Stroudsburg and East Stroudsburg searching for special rocks that look like this: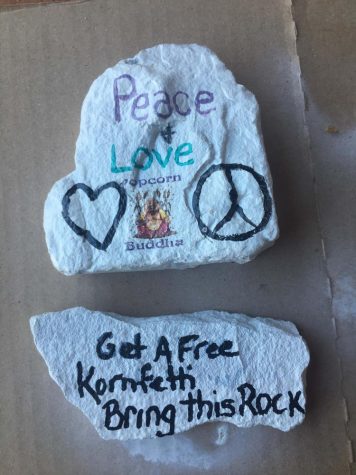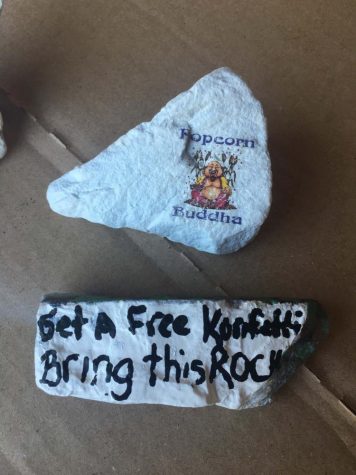 Once you find a rock, (there are nine hidden in the community) post a picture of the rock and where you found it on Facebook, Instagram, and Twitter. Ai??Then tag Popcorn Buddha in the photo! Bring the rock to Popcorn Buddha located on North 8th Street in Stroudsburg to get your free bag of Kornfetti popcorn!
Wondering how they came up with this fun challenge? Owners Mr. Craig Campeotto and Ms. Tanya DeMaria have brought the amazing idea of hiding rocks around the community all the way from Missouri.
ai???It was a Facebook thing,ai??? said DeMaria. ai???People would hide rocks, find them, and then hide them for other people to find. It was a fun game.ai???
When walking around Stroudsburg and East Stroudsburg keep your eyes peeled for these special rocks and you might just find your way to a bag of delicious gourmet popcorn!
So, grab a couple of adventurous friends and get started hunting for these unique rocks!