Key Club planning several seasonal events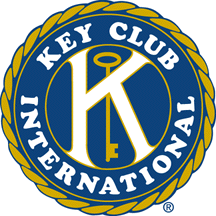 Want to learn more about Key Club? Look no further; here is everything you need to know.
Key Club is a club offered to grades 9-12 that focuses on volunteering. They meet every second and fourth Monday of the month in the Cafeteria. Meetings are lead by officers senior Erin Hunt,Ai?? junior Sergio Butron, and junior Joanna Chen, along with the adviser Ms. Neff-Ross. AlsoAi??Ava Lieberman; Brendan Zambrano; Angie Augugliaro; Angie Byra, help run meetings and other events.
ai???Officers are in charge of finding volunteering opportunities for members as well as keeping track of their volunteering hours," said Hunt. "We also come up with ideas for fundraisers and charities that we can donate money to.ai??? said Hunt.Ai??
Hunt explained why she decided to get involved with the club.
I decided to be an officer of this club after my sophomore year. I have always loved volunteering and I wanted to help provide opportunities for others to perform service around our community."
ai???There are many things coming up. Key Club is helping the NHS with their Fall Fest events on October 28 from 1:00 to 3:00 p.m. Key Club will hold a Trunk or Treat outside of the gymnasium entrance, where weai??i??ll have decorated cars and volunteers in costumes handing out candy to the kids who show up at the event," said Hunt.
For more information on how to get involved and get a membership form to join this club, see Erin Hunt or Ms. Neff Ross,