The Gardening Club plants roots at SHS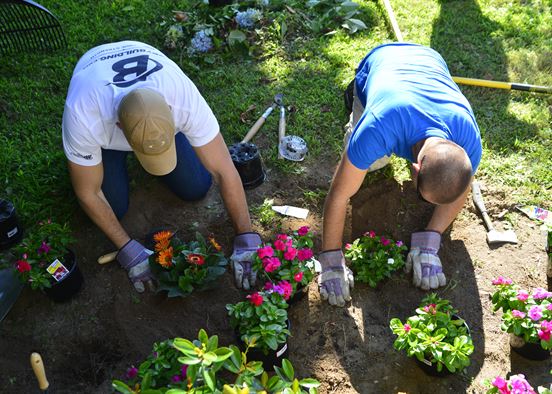 SHS students are getting in touch with the earth at Stroudsburg High School with its very own Gardening Club!
Their overall message is to spread beauty around SHS and help the environment any way they can.
There are 23 students Ai??in the club, including the four officers who are always looking for new members.
Ai??The officers are as follows:Ai??President Julian Smith, a junior;Ai??Vice President Katie Getty, a junior;Ai??Treasurer Sergio Butron, a junior; andAi??Secretory Xuliana DeFilippis, a junior.
The idea for Gardening Club sprouted last year whenAi?? Getty gave Butron a gift of seeds for his birthday.
ai???I decided to give him seeds because I knew he enjoyed gardening and anything to do with a green thumb," said Getty. "I thought it was a unique and personal gift pertaining to his interests."
The club is currently planning on decorating the student courtyard with plants that will make it look beautiful all four seasons.Ai?? They are also looking into other locations around the school to plant seeds. They also hope to start a vegetable garden in the upcoming months. Ai??
ai???Our club will aid in beautifying our school and providing potential aid to the community through the distribution of organically-grown fruits, vegetables and flowers," said adviser Ms. Danielle Ramstine.
Ai??Students interested in joining should contact any of the officers or Ms.Ramstine at [email protected] for more details on how to help.Ai??