BREAKING NEWS: The boys' bathroom doors are gone!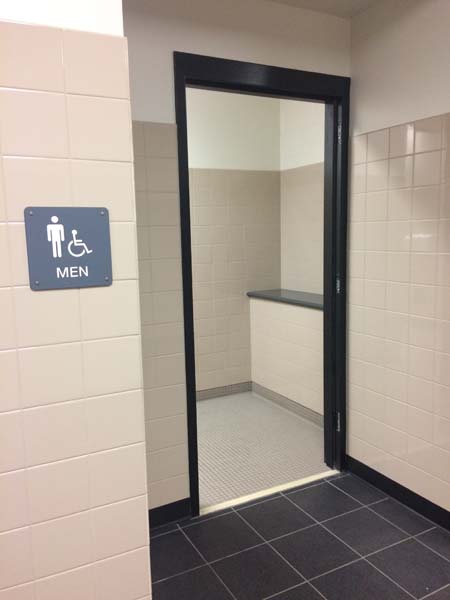 Restroom vandalism is not a new topic at SHS.  Unfortunately, it has happened several times recently.  Students need to understand that this is a criminal act.  Overall, it's a problem in the school that needs to stop.
There have been students who write on stalls, dismantle the paper dispensers within them, etc. Recently, principal Mr. Jeffrey Sodl and the SHS administration have decided to remove doors from all men's restrooms due to the vandalism. This will continue to be the case until the vandalism is stopped.
Many students are complaining about this situation.
"I have a responsibility to the taxpayers, the superintendent, and the whole student body to keep our building maintained," said Sodl.
The administration has set up a new monitoring system, and it has worked.  They have already caught one student committing vandalism.
According to the principal, if the vandalism continues, then the school will start limiting the periods available for students to use their lavatory pass.
Many students have already voiced their opinions about the new situation.
"I know it's frustrating and I hear it, but we need to appreciate our building," said Sodl. He emphasized that everybody needs to "take some pride in your building; it's about respect and pride."
According to Sodl, students can help end these frustrations by reporting the names of the vandals. Those who have absolute proof that someone, of whom they can identify, committed vandalism will receive an incentive for their cooperation.
If any students feel the need to voice their opinion, they can send a letter to the editor of the Mountaineer ([email protected]). Students may also comment at the bottom of this story.