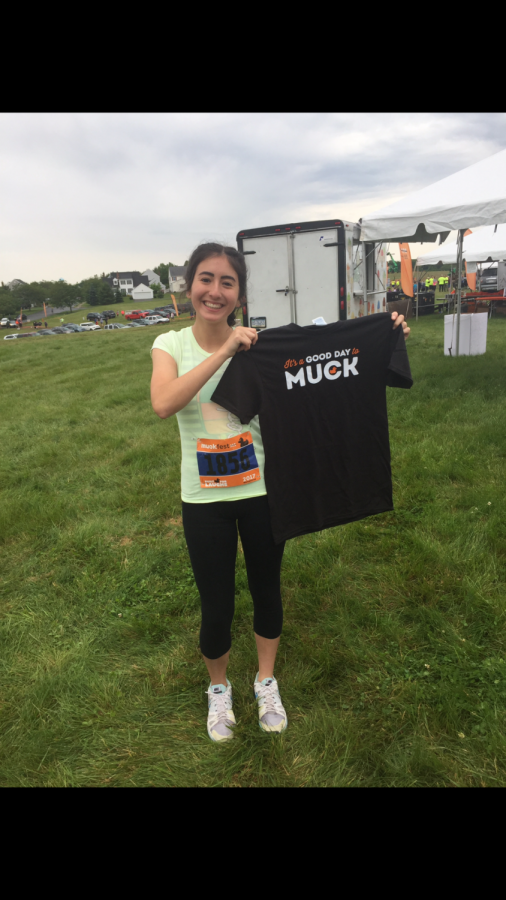 Student Spotlight on Erin Hunt
What is your biggest motivation?
I'm a perfectionist so I always strive to do my best in everything that I do. Most times, that's enough to motivate me to do my work and to do it well. However, I do have days where that isn't enough to get me going, so on those days I set a goal for when I want my work to be done. If I reach that goal, I reward myself with watching TV or eating some ice cream. Setting small goals seems to work well for me when I'm feeling unmotivated.
Do you have a hidden talent that no one knows about?
I can wiggle my ears without touching them.
What activities and hobbies do you enjoy inside and outside of school?
I have a ton of activities and hobbies that I love doing. A few of my favorites are Best Buddies, Taekwondo, reading, volunteering, going out with friends, and playing my instruments in ensembles.
What are your plans after graduation?
I plan on attending a 4 year college to study pre-medicine with a double minor in French and Spanish. I hope to travel the world one day and perform surgery to the less fortunate in developing countries. I also would like to establish my own free health clinic in one of those countries.
Who is one of your favorite teachers? Explain why.
I love several of the teachers I've had throughout high school but of those favorites is Mr. Bruski. I hated biology until I took his AP Biology class. Mr. Bruski not only teaches the material very well, but also teaches in a pretty laid back manner. His class was a challenge but he made sure that it was never boring.
What is one of your favorite classes? Explain why.
One of my favorite classes is Calculus. I may not understand all of the material right away but I work at it until my understanding of the content is concrete. I love when the material clicks in my brain and all the pieces fit together. Math makes a lot of sense when you truly understand the material, and that's what I love about it.
What is unique about your personality?
I always see the best in people.
What is your favorite memory from high school so far?
My favorite memory from high school so far was doing Muck Fest last year through the Key Club. Muck Fest was a 5k obstacle mud run held in Philadelphia and the money raised from the event went towards the National Multiple Sclerosis Society. At Muck Fest, our team from SHS went through the 5k course and then volunteered the rest of the day at various stations along the course. It was a ton of fun and I'm really looking forward to this year's Muck Fest.