Stroudsburg's rifle team fights for their budget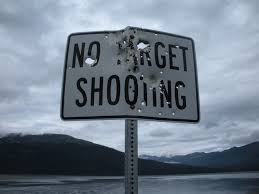 Last month the Stroudsburg High School rifle team received a grant from the NRA Foundation worth $4,730. The money would go to equipment for the team. With controversy and fear associated with the decision, the school board rejected the grant.
The team already struggles with outdated equipment. The rifle team's females still don't have fitting vests for practice according to Kendall White, a member of the team who attended the board meeting. "We do not have womenai??i??s coats for our female teammates and our equipment dates back to the early 70's. If we want to compete at the highest level we need the equipment to do so."
Students of the team went out of their way to attend the board meeting where they discussed whether or not the grant should be approved. One student even spoke directly to the board at the most recent meeting.
Many local businesses have started raising their own funds for the team in revolt against a possible "politicized" decision. Even the owner of Jimmy's ice cream supports the students' funds. "A group of local business raised almost $7000 for our equipment. A Go Fund Me was started and to date that has raised $12,123."
"Our team is beyond grateful for the community and their generous donations. It is because of them that we now have enough money for new equipment and can compete at the highest level."
Due to the recent controversy that sprouted from the shooting in Florida, schools have tried to handle cases like this with extreme care. Although new to the public, the effort against guns has been an ongoing battle. The school's rifle team once used the shooting range in the basement for practice. Nowadays, they travel miles away from the high school to practice.
The winter sports team holds try-outs each fall for a position.
"Rifle team is a group of diverse athletes. Many of us play other varsity sports. With the rifle team, we are learning to improve our marksmanship for future endeavors like military training or academies after graduation. We learn how to properly handle and fire our rifles and the seriousness of gun safety. The Rifle team also teaches discipline, respect, and patience."
Follow their Facebook page:Ai??Rifle Team of Stroudsburg for further updates on upcoming meetings and try-outs. You can also contact Mr. Mike Qendro with questions.