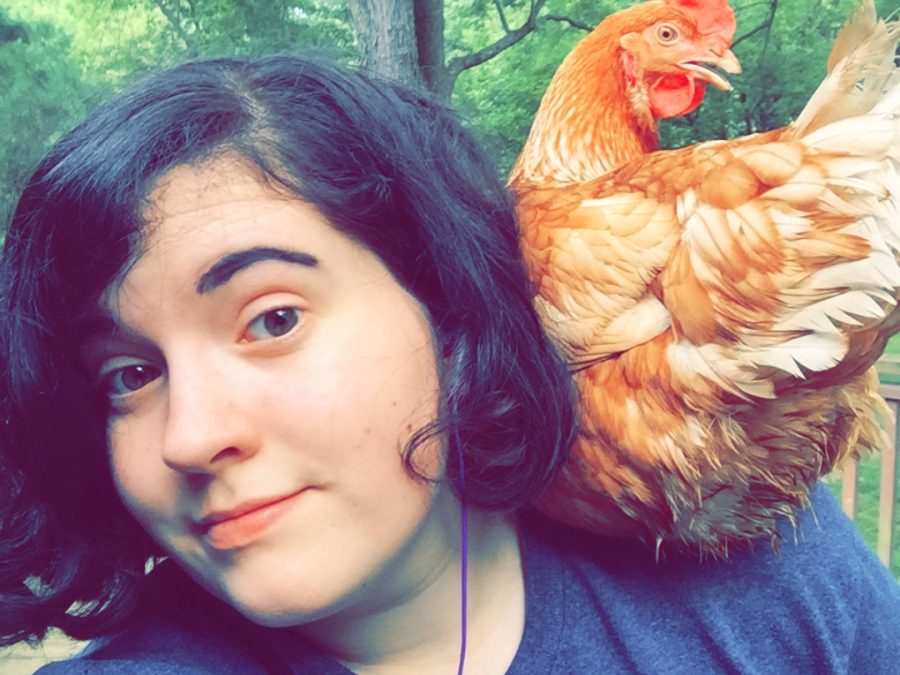 Spotlight on Sarah Bower
What is your favorite class?
Current issues and the Law
What is your favorite part of the school day?
Putting away the chrome books at the end of 9th period
What is your favorite catchphrase?
"Oh, worm?"
What do you think about the dress code?
Enforced more fairly and strictly for EVERYONE. Maybe a set uniform like Notre Dame…
What advice would you give to underclassmen?
Don't take AP classes if you want to enjoy your school year and have any free time.
What motivates you to come to school everyday?
I am required to be here by law
Who is your favorite teacher?
Mr. Morris
Tell us, who is snorp?
Snorp is a Russian statue called zhdun which means to wait. He was originally placed inside a hospital as a piece that showed the feeling of waiting in a waiting room. He got moved to a bus stop though. Also my angel.
How do you see yourself in the future?
Maybe working in the criminal justice system somehow.
What are your plans for after graduation?
Take a gap year