Unique cloud formation (4/9 – 4/15)
Daily Jokes, Hig Pigs, Quotes, National Days & Lunch Menu
June 12th: National Peanut Butter Cookie Day
Hig Pig: decayed, edge of dough
Daily Joke: What does a bird do when they get sick?
Quote: "Never follow anyone else's path, unless you're in the woods and you're lost."-Ellen DeGeneres
Lunch Menu: Click Here
Poem of the Day
My PenDude MasterPiece!
Waqar Mir
It is very dark underneath the table.
I can sort of see my front window but it isn't as clear.
I see legs from the chairs are gathered around me.
The carpet is pretty soft, but isn't the softest thing i've sat on.
This relaxation got me a little sleepy,
I feel like as a hypnotist is trying to put me to sleep,
and their methods are working.
Now I hear footsteps walking past,
it can't be my brother because his bus isn't here yet,
So it has to be either my mom or my dad
The footsteps create a shockwave
And all of a sudden things just start clattering,
as if there is an earthquake,
but the actual reason is that
a person is just walking past the dining room.
This has been a good experience,
but if i don't leave now,
the floor will be my bedroom and i will fall asleep.
"Walk with the dreamers, the believers, the courageous, the cheerful, the planners, the doers, the successful people with their heads in the clouds and...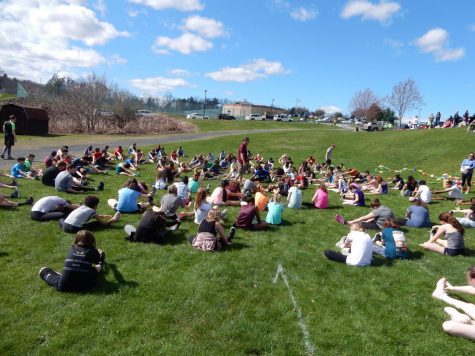 Jayden Paradis, Staff Writer
June 6, 2018 • No Comments
The final race of the 2018 season for the Junior High Cross Country Program has ended. Over 120 runners competed as the Foxes won for the boys and the Hounds won for the girls. In the boys race: For the 4th week...
Parting freshman offers advice to incoming freshman class
May 30, 2018
Hey there upcoming 9th graders, school stressing you out? Well, prepare to be overwhelmed even more! Just kidding… but you should really look...
SHS teacher offers insights to senior class!
May 29, 2018
Seniors: So, the time has come, the time is now to spread your wings and soar! But first, let's take a walk down memory lane. When you...
October 30, 2017
This year has been a difficult year. Most seniors already began struggling the second week that school began. It was not because they were lazy,...

Loading ...
The Weekly Money Maker
$1,500 Do-Over Scholarship
What if you had the chance to "do-over" a moment in your life? What would it be? How would it affect you and your future? In 250 words or less answer the questiona nd you'll be entered to win the scholarship. You must be thirteen years of age or older though. This scholarship is due June 30th so there's lots of time. Good Luck!
For more information click here:
Scholarship Site