Class of 2019 sets up fundraisers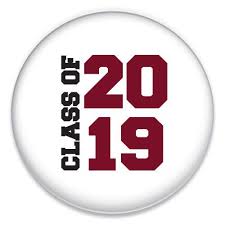 As the 2018 school year comes to an end, the members of the Class of 2019 prepare to become seniors.
Being a senior comes with great responsibility, and fundraising for prom is one of their biggest challenges.
"Coming up, we have Krispy Kreme sales, and we just had a car wash on April 21st," said class secretary Mardan Daurilas.
"I would expect fundraisers at Panera, Wendy's, Moe's, and Five Guys to be set up and ready within the next few months," said class president Sergio Butron. "Not only that, but a Rita's and Kitchen Chemistry fundraiser is in the works of being organized."
When asked what he looked forward to in the upcoming year, Sergio said, "I hope to continue doing fundraisers to raise money and create unforgettable memories with everyone. Most importantly, I hope that I, along with the officer team and adviser, organize the best prom and graduation possible. This class deserves the best of everything."
Students can get involved with the Class of 2019 by joining the Google Classroom. The code for Classroom is c5x6z3. From there students can receive information about how to sign up and get involved with more events for the class.
"My goal is to have involvement at an all-time high with members of our class," said Daurilas.