Has Disney gotten better or worse over time?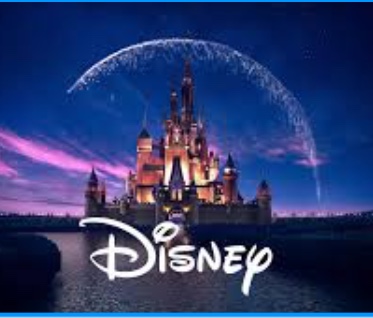 Is the Disney Channel getting better or worse?
Some people feel that the so called "lessons" that have been taught in Disney shows over the past couple of years are not the best for their children; others, feel that Disney shows are still fine for their children.
According to Mr. Matt Bloom of Pipedream.com, Disney "is teaching children how to be sassy and rude, making the 'tween' population grow up at an unwarranted accelerated rate."
In other words, Bloom believes that the Disney Channel is promoting rude and sassy behavior as well as making them feel that they need to grow up much faster. A good example is in shows like Liv and Maddie and Girl Meets World.
In these shows, young characters end up in serious relationships where they go on dates and end up having a moment together.
"Disney Channel once consisted of witty and honest television content that would teach children vital lessons about growing up. Examples would include the social and academic hardships they are bound to face and the peer pressures they are bound to encounter," Bloom said, referring to shows such as That's so Raven, Sister, Sister, and The Suite Life of Zack and Cody.
Now, that's not to say that older shows like Hannah Montana didn't go through the same process of becoming less age appropriate. They instead started out with more age appropriate content for kids that Disney was targeting, which is from the ages 9-11. It wasn't until the last couple of seasons in these shows that Disney made the transition into a more 12-14 age group.
Some SHS students agree with Bloom, while others strongly disagree.
" I think that Disney has changed for the worst," said  junior Dasia Reyna.
But junior Shavaughn Frank disagrees with Reyna. "I think Disney is not teaching kids to be rude. A lot of the underlying stories in the shows encourage you to stick up for yourself. I would rather be sassy and stand for myself than let everyone walk over me."
We asked our students if they would let their children watch Disney in the future. And there was a common response.
" I would let my children watch Disney until I think that it isn't appropriate anymore." said Frank.
Reyna took a different approach: "I would let my kids watch Disney in the future because I think  my children should have the same experience as me. Disney has given me many childhood shows to look back at as I get older."
Julie Gunlock, from the New York Post, also agrees with Bloom and says that, "The kid characters on Disney's shows are often mouthy and disrespectful to parents and authority figures."
Gunlock, a parent of three children, makes sure that she is careful about what her kids are exposed to. She makes sure that the lessons and themes are appropriate for her children, which is why she doesn't allow her children to watch Disney Channel.  
"My only problems with Disney is that the shows lack diversity and reality. I would like to see more diverse actors and actresses along the lines of being multicultural and children who look different that the common Black, White, Asian,etc.. person," said Reyna.
So comment down below how you feel about Disney channel these days.