Ready Set Run: Stroudsburg's specialty running store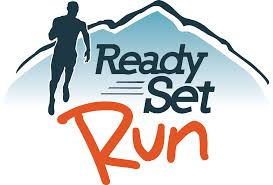 If you like running and jogging and want to get better, Ready Set Run is a unique running store located in Stroudsburg PA
A Lot of people from the Stroudsburg Area School District go to Ready Set Run to get equipment.
Ready Set Run offers programs for all age groups. This includes Forward Motion,  half marathon training, and 5k and 10k running.
The most active program that they have is Forward Motion. Forward motion is a 10 week program open to all women 16 years of age or older. The point of this program is to keep yourself motivated to keep moving in forward motion.
At Ready Set Run they all kinds of outdoor gear. They also started to sell an new bike for jogging and running called ElliptiGo.
ElliptiGo is the world's first elliptical bicycle. This bike was designed by runners themselves and it provides a low-impact, high-performance workout outdoors. It can be used by healthy runners for cross-training and is the best replacement for running when one is recovering from an injury.
Ready Set Run might be a neat, little business in Stroudsburg, and it definitely has an big impact around town.