New students adjust to Stroudsburg High School
Stroudsburg High School's staff and students help new students in the transitioning process at the high school.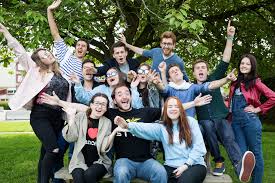 Every year, new students arrive at SHS. According to the principal, Mr. Jeffrey Sodl, the administration wants these students to feel as though they are part of the SHS school community as quickly as possible.
"As a school, we take great importance in making sure new students are aware of the special extracurricular opportunities and unique classes we offer," said Sodl.
To assist students in the transitioning process of coming to a new school, National Honor Society hosts a program that shows new students around the halls of SHS. However, many new students still find difficulties in learning about the interesting classes and extracurricular opportunities SHS has to offer.
Therefore, the faculty and staff are coming up with more effective ways to assist new students.
New students can go to the guidance office for help in registering classes.  They can even email their guidance counselors. They have many options to help them discover new extra curricular activities, and much more.