Google Classroom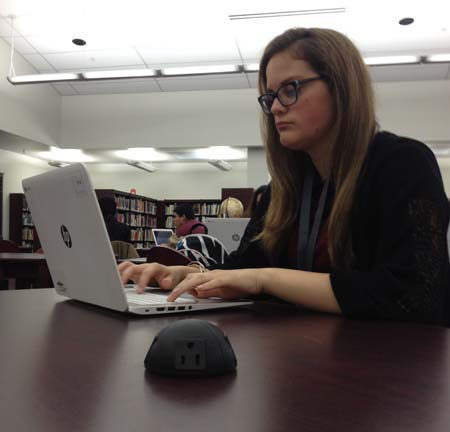 The transition to Google Classroom could not have been done without the help of the SASD Director of Educational Technology, Ms. Kathleen DePietro- Covey. After all the excitement generated about Google Classroom last spring, it should come as no surprise that it would become a part of Stroudsburg High School this year.
One of the goals of Google Classroom is to eliminate pen and paper; thus accelerating staff and students into the 21st century.
For many students and staff, Google Classroom has proved to be a tremendous organizational tool. For example, teachers appreciate that studentsai??i?? assignments are either on time, or they are not. The late notice doesnai??i??t lie.
ai???Since last March, the usage of Google has tripled!ai??? DePietro-Covey said. ai???The teachers are very excited about it.ai???
Since Google Classroom has virtually become part of every single class, students need to a way to access it. Clearly, there are not enough Chromebooks or other computers available, so students are turning to their cell phones and other devices.
Social studies teacher Mr. Robert Morris has welcomed Ai??this update with open arms. He quit the old fashioned way last year and jumped ahead of the others to use Google Classroom.
ai???This has become more natural,ai??? said Morris. ai???There have been minute problems, but itai??i??s becoming easier for everyone.ai???
Perhaps the most beneficial aspect of Google Classroom is that students can access it from any location. They can complete homework on the couch, in the car, or even out of town. It really is that easy.
With practically all students and staff on board, Google Classroom should only get better for everybody — and it should happen pretty quickly.