Poetry Out Loud competition coming soon!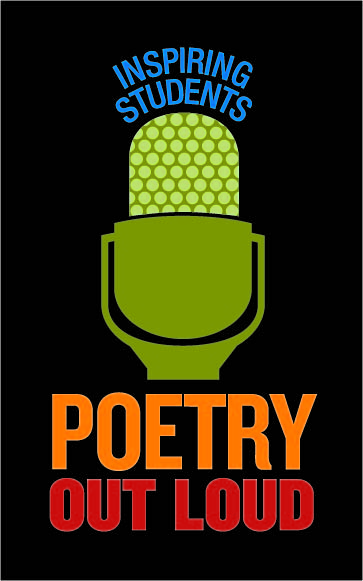 Imagine standing on a stage with all your friends, family, and competitors watching you. When you present, you are judged on how on effectively you dramatize and interpret a poem. This isn't just another poem reading; this is Poetry Out Loud.
Poetry Out Loud is a yearly competition founded by the National Endowment For the Arts and the Poetry Foundation. This is a program to help build confidence in teenagers, while creating lovers of poetry and performing.
Participants must prepare three poems. All students will recite at least two of those poems. One poem must be a Pre-20th century poem, and another poem must be under 25 lines in length. All three poems must be chosen from the online anthology located on www.poetryoutloud.org
The mandatory first meeting is on Friday, November 2, at 2:30 in room C125. Practice sessions begin November 16, and weekly meetings wil held 2:30- 3:30 p.m. every Friday in room C125. After the fall break, sessions will take place every Monday and Friday.
If you have any questions you can email Ms. Griswold at [email protected] 
Important events
School-wide competition is December 17.
Regional competition at the Allentown Art Museum on January 17.
State Finals in Harrisburg during March 3-4, 2019.
National Finals held in Washington D.C May 2019.
Leave a Comment