Stroudsburg High School's class of 2020 hosts its annual Clue fundraiser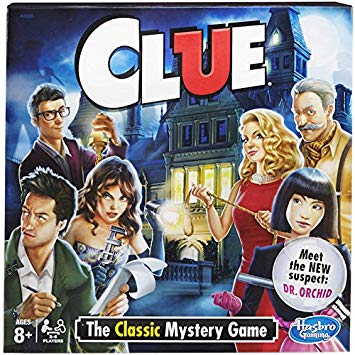 Students need to take a hint and get into Clue.
For the month of December, SHS students can participate in Clue, a game fundraiser for the class of 2020. The game starts on Wednesday, December 5, and all students and faculty members are welcome to participate! 
In SHS's Clue game fundraiser, each participant is assigned a certain person they have to find. Each participant has to figure out where their person is, and hit them with a slap bracelet. The people that avoid being hit with a slap bracelet are known as the survivors.
Once a participant is hit by a slap bracelet, they then have to turn over their assignment to another survivor, who will then be the next target the survivor has to hit. The final survivor will be given a prize at the SHS Holiday Show on December 21.
Clue is the perfect game for students who are competitive and want to be entertained throughout the day," said junior class adviser Ms. Shari Griswold. "I think that most people that are competitive and like to win have an appeal to the game. It adds something to the day for some students and can make it not so typical for them."
There will be locations listed for where students can get their targets from December 5 to December 12. After December 12, students will be able to get their targets all over the school, except for in bathrooms, classrooms, and the cafeteria.
Students can purchase tickets this week and next week on Tuesdays from people walking around with sign up papers for the game. The list of the participants will be posted outside of room C125 and will be constantly updated. Get your tickets now to join the Clue fundraiser!