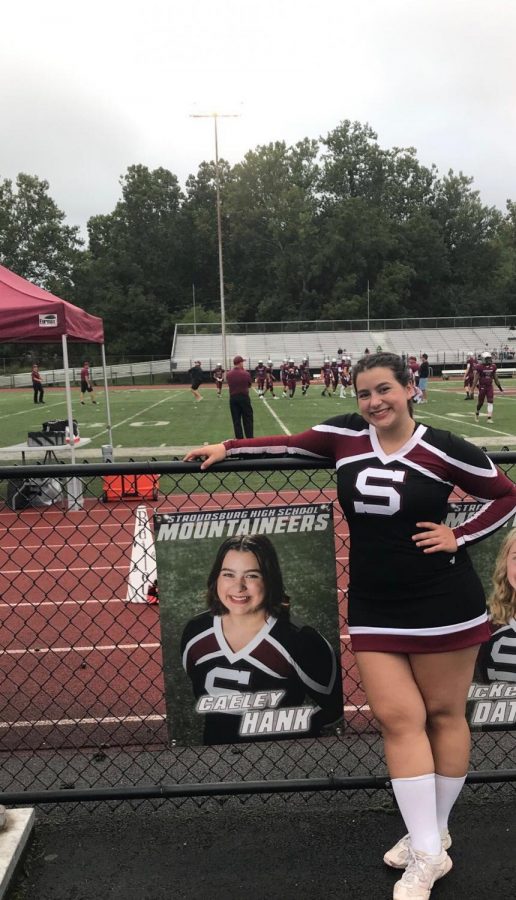 Student Spotlight on Caeley Hank
What are your plans after graduation?
I'll be attending Bloomsburg University to major in Secondary Education to pursue my dream of becoming an English teacher!
What is your favorite thing about SHS?
Our Mountie, and the brownie ice cream sandwiches at lunch. "Sodlicious"
What movie can you watch over and over without ever getting tired of it?
Forrest Gump! Tom Hanks is my uncle!
If there is one thing you could change in the world, what would it be?
I would honestly like to change a lot but Bernie Sanders should be president. Hindsight 2020!
Which charity or charitable cause is most deserving of money?
American Foundation for Suicide Prevention. We often forget how many people lose their lives each day because they feel alone. There's over 7 billion people on earth…. no one should feel alone.
Which countries/places would you like to travel to?
Europe fascinates me but I would love to visit France the most, also Italy and Greece. I plan to study abroad in college if I can!
What's the funniest word in the English language?
Fre sha voca do
What is your life motto?
"Be somebody that makes everybody feel like a somebody."
What profession doesn't get enough credit or respect?
Teachers. Hands down. They chose a career in a field that you have to have a passion for. They genuinely wanted to change young people's lives and shape their minds. I would not want to become a teacher if it weren't for my amazing teachers who inspired me to do so. Shout-out to Mr. Bartholomew!
What is your favorite vine?
All of them. Seriously. But Hilary Clinton's vine… "I'm just chillin' in Cedar Rapids." Tops them all.