Best Buddies program thriving at SHS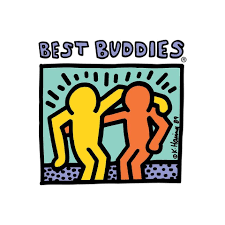 Best Buddies is a program that helps students with disabilities. Best Buddies was created at Stroudsburg High School to end the social and physical isolation of students with intellectual and developmental disabilities.
To increase social awareness and acceptance of students with physical and intellectual capabilities, the Best Buddies program gives SHS students the opportunity to interact with special students. 
"I think that this a great program for the high school," said senior officer Joanna Chen. "We get to promote inclusion, involve everyone in the school, and create more bonds and friendships among the students. It's also a great way to prevent isolation and depression for students with disabilities."
Best Buddies was originally founded by a disabilities activist named Anthony Kennedy Shriver at Georgetown University, to provide people with disabilities a place of inclusion and acceptance.  After Best Buddies was founded,  hundreds of schools in the U.S. and around the world have founded Best Buddies clubs. To this day, Best Buddies clubs have helped over 1.2 million disabled people, by providing them a place of acceptance and inclusion.
Best Buddies at SHS also makes an active effort to host and participate in community events. This includes interacting with kids at the Morey Elementary High School, caroling down Main Street during Christmas, and even hosting a variety/talent show that occurs annually at SHS. One of the major events that Best Buddies participates in annually is the Special Olympics, a major sports competition event for people with a wide range of disabilities.
Every meeting, the officers of Best Buddies host a wide variety of games to promote teamwork and understanding among the special needs students.
"Games may vary from scavenger hunts to small challenges where the students work together with our students with disabilities to complete," said Chen.
To support the Best Buddies Program, advisers  and participants of the clubs make an active effort to host a variety of fundraisers, such as Candy Grams (a fundraiser where students buy a card and a piece of candy to give to their friends).
In addition, programs such as Common Grounds (a coffee shop run by special need students), and Common Threads (a clothing shop run by special needs students), not only raise money for Best Buddies, but teach special need students the necessary skills for the workforce.
For those that want to participate, the club meets every first and third Thursday of the month in the cafeteria.