SHS administration follows through on vaping policy
Principal believes new policy is working.
If you have been following all of our recent stories on the vaping policy, then you probably already know all about the Stroudsburg Area School District's new ban against holding and/or using electronic smoking devices such as vapes, juuls, and E- cigarettes, mods, etc. on the school property. In case you are unaware, these devices are small machines that heat a liquid into aerosol which the user can inhale. The fumes usually contain nicotine, flavoring, and possibly many other additives within it.
Vaping has become popular enough to be considered a trend. More teenagers and young adults have picked up on it within the last few years than ever before.
"I decided I would try it when a couple of my closest friends had convinced me it couldn't hurt me, and that it was only juice or something like that," said an anonymous SHS junior. "But it ended up having nicotine."
The global market for E-cigarettes and vaping products has increased greatly within the last few years as well. According to a study by BBC News, in 2011, markets were making less than two billion dollars yearly,  then in 2017 about 12 billion, and now in 2019 they are making around 15 billion. They estimate almost 20 billion by 2021 if the trend continues.
"Just in talking to students in general, I believe it is a huge problem not just here at our school, but also in society," said principal Mr. Jeffrey Sodl. I'm not hearing as much about it in recent days, but I am not naive to think it is not still going on. I do believe students are still using it but I just have hope they aren't."
So what is the SHS administration doing to to keep this trend out of the building? There have been many measurements taken: doors removed from lavatories, dog searches, to name a few.
"It's not something that I want to do, but i feel it is a necessary to better the situation and a step we had to take to better monitor the bathrooms," said Sodl. "We have talked it over and I believe it will only be a couple more weeks. The one (dog) we have so far has worked well. I am encouraged by the number of people we are not finding. Again, I am not naive to think there's not drugs here because there could be drugs in any school, but I do believe it has been decreasing."
Like Sodl, many teachers and even students are hoping for the students at SHS to make the right decision and stay away from the harsh and mysterious world of electronic cigarettes. So far, according to Sodl, very few kids have been apprehended. The punishments can vary on whether the student is caught using the device, what the device contains, or anything of that sort.
Sodl expressed his concerns about the trend: "I think it's the most ridiculous thing; not only is it a health hazard, but it incredibly addictive. We know smoking is bad but we have no idea what this could be doing because it is so new."
Here is a link to more information regarding this trend.
Vaping- the rise in five charts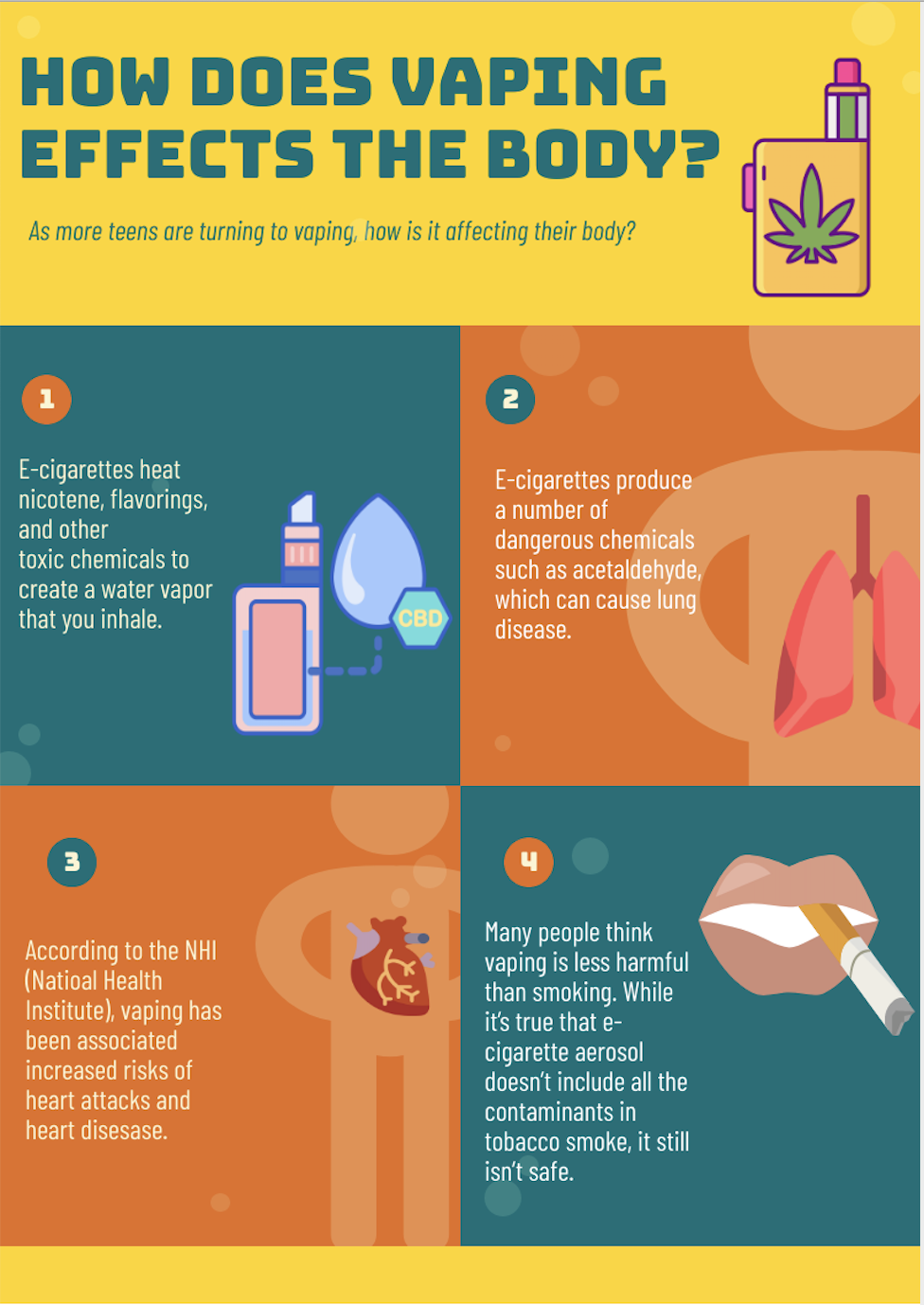 https://ecigarettereviewed.com/