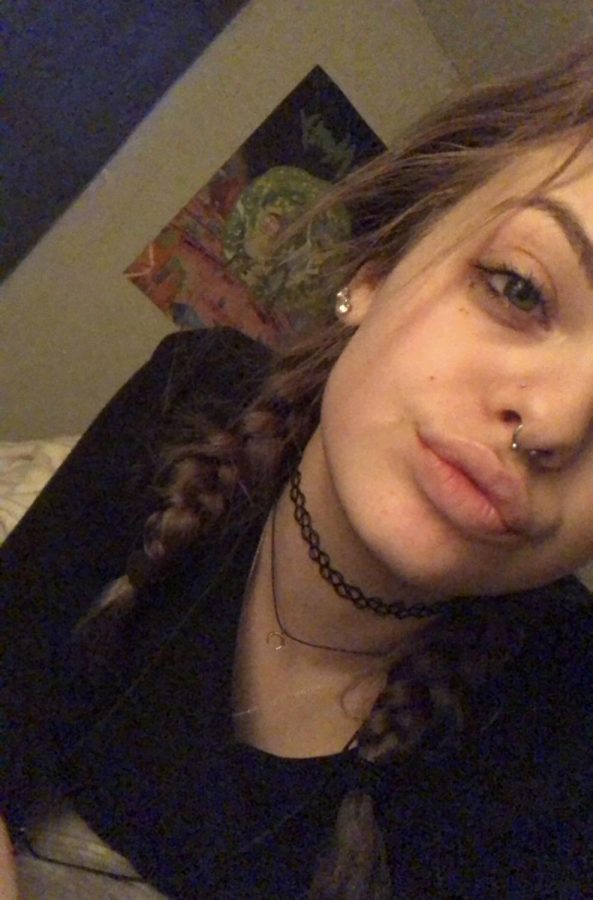 Spotlight on Miada Elsayed
What is your favorite vine?
"Two bros, chillin' in the hot tub, 5 feet apart cause they're not gay."
What's your favorite joke?
Ravioli night.
What's your favorite TV show?
Rick and Morty, it's a life changing show.
What's your life motto?
Let's march to the citadel, it's random but it's inspiring for me to continue and carry on.
What do you wanna do once you graduate?
I want to go to school either at Bloom or Penn State Main and major in Biology, then go into a Physician Assistant Program.
What is something most people might not know about you?
I have 14 piercings.  and I have a youtube channel; Miada Elsayed (shameless self-promo)
What is your greatest experience?
The Marshmello concert I went to last May, I broke my phone due to water damage but it was so worth it.
What is your biggest struggle?
My biggest struggle is my chem class, that really sucks the life outta me
What is a movie that you can watch endlessly?
Dazed and Confused.
Do you have any favorite music artists?
Yes, my favorite are Lil peep, Daniel Caesar, Nirvana, and Dominic Fike.