Chick-Fil-A has successful grand opening in Stroudsburg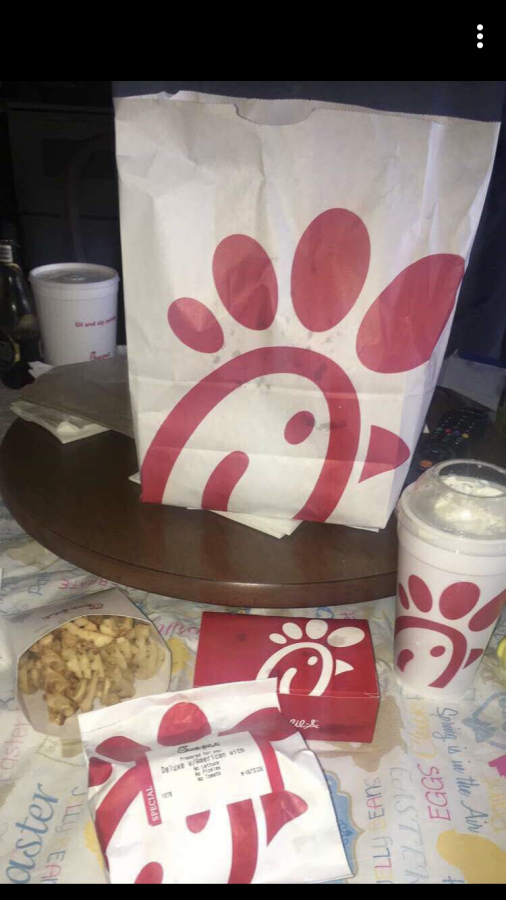 Crispy chicken sandwiches, savory grilled nuggets, and delicious sauces are now closer than ever since the grand opening of the new Chick-Fil-A in Bartonsville.
Known for their overly friendly staff members and cows that actually promote eating chicken nuggets on billboards, Chick-Fil-A is one of the leading fast food restaurants. It landed on the list for the top 20 most successful fast food chains in America, according to Business Insider.
The restaurant held its grand opening on Thursday, April 4, and held a "first 100" contest on Wednesday. The first 100 people in line received free Chick-Fil-A for a year.
People camped out all Wednesday night for the chance to get the free Chick-Fil-A. Tents were set up and space heaters were hooked up in order to keep people warm. However the main event happened the next day when the restaurant held their actual grand opening.
 "The grand opening was great!" said a Chick-Fil-A employee. "We were so busy the line was out the door for most of the night. We even ran out of our spicy sandwiches later on! It was a big success."
An example of the restaurant's success would be the humongous line for the drive-through, which wrapped around the building and down the road. The parking lot was also packed. This was the reality of the grand opening. People who attended the grand opening were packed in the restaurant to the extreme with barely any room to move.
Also recently, a Taco Bell opened right next to the Chick-Fil-A; expanding the fast food options that are available in the Stroudsburg area.
"It's nice to have more of a variety of food places in the area," said sophomore Nicole Bellesfield. "Now I don't have to travel so far to get food from some of my favorite places."
Many have expressed their excitement for the upcoming Chick-Fil-A since the business announced their plans for building the new store in 2018.
"The day I found out there was going to be a local Chick-Fil-A I went crazy," said sophomore Dhimo Duka. "I was super excited for it to open." 
The lines have yet to slow down, showing just how excited the people are to have their own Chick-Fil-A. They are currently done hiring and have a full staff but will considering hiring once they are open for a bit longer, according to Chick-Fil-A workers.
"Overall I think it's a great addition to Stroudsburg and I can't wait to see what's more to come." said sophomore Julia Deihl.