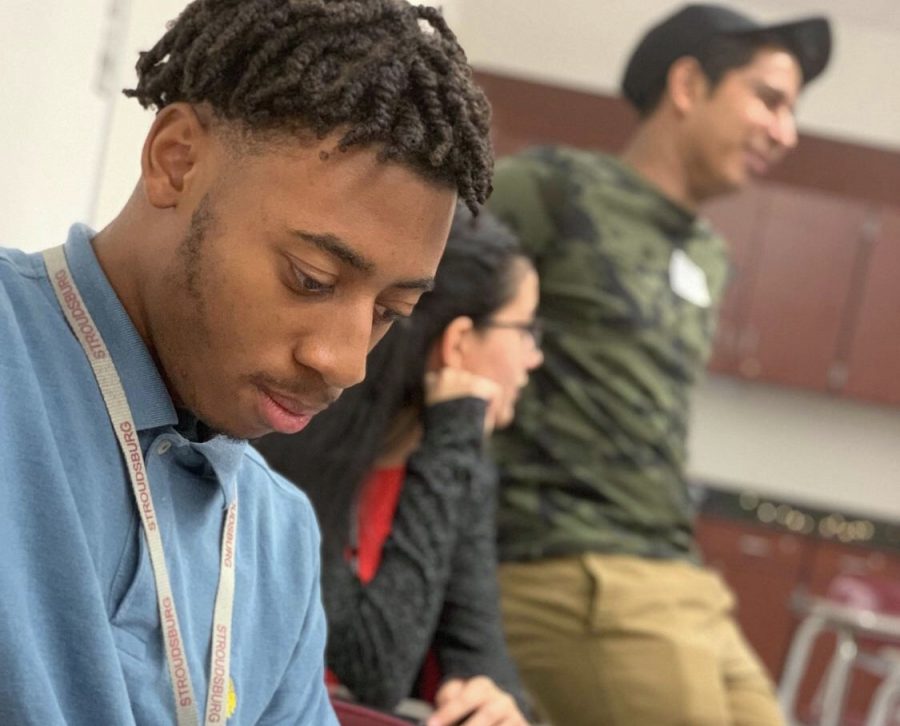 Student Spotlight on Kasim Petersen
What is unique about your personality?
My sense of humor is out of this world and I can be sentimental when needed. I've always been the one to go to for jokes or a shoulder to cry on.
What is something that you have learned in your childhood that has stuck with you?
Don't trust anybody.
What qualities do you value in people who you spend time with?
Trust.
What is your favorite class at Stroudsburg High School?
Drama 2, the teacher (Ms. Batt) is like a second mom and my classmates are like family.
What is your life motto?
Forgive, but never forget.
When you are old, what do you think children will ask you to tell stories about?
I think they'll ask me how I'm so artistic and funny and what motivates me.
What's something people don't worry about but really should?
Polluting the earth, especially the water.
If you could have a superpower, what would it be?
I would like to read minds, cause I don't trust what people always tell me.
What profession doesn't get enough credit or respect?
Firefighters.
What is your greatest accomplishment so far?
Being the best rapper in the Burg.