Are you registered to vote?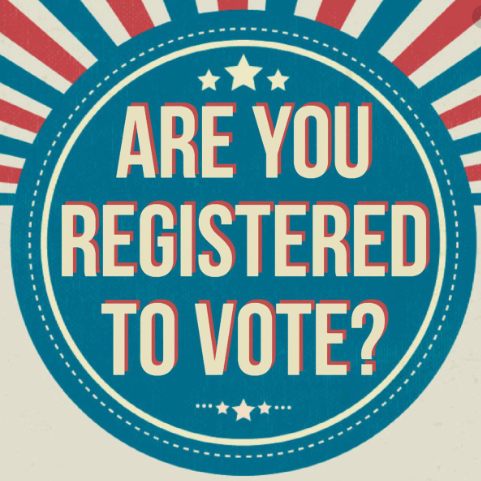 For those that have been waiting for 18 long years to cast their ballot and to create their change, well, wait no longer. If you will be 18 years old on or before November 5, you are able to register to vote in the upcoming election.
For those interested in registering, The Acceptance Project has distributed voter registration forms and voter information pamphlets to each of the homeroom teachers to hand out to eligible students. Once you fill in your voter registration form hand it in to Mr. Lanfrank in C101 for a chance to win a 20 dollar Amazon Gift Card. Once you hand it in you'll be all set to cast your ballot on Tuesday, November 5. 
This is your opportunity to vote for positions such as school board, commissioner, district judge, county supervisor and several others which will all have a tremendous effect on your day to day life. For more information about finding your polling place, how to register to vote, and how to find out your candidates, are located below.
Find your polling place:

Register to vote:

Find out your candidates: