Students should know the difference between the SAT and the ACT exams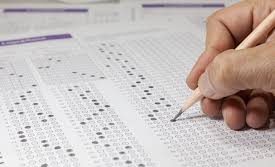 One of the most stressful experiences in a high school student's educational life is the taking of the SAT exam (Scholastic Aptitude Test) or ACT exam  (American College tests). These tests are used for college admissions to get into most universities in the United States. Students may take either the SAT or the ACT because most colleges accept both.

Many students have the question: what is the difference? The differences are small, but can be the difference in your success on the test. The SAT is a math, reading, and writing-based exam. As of 2016, the SAT test changed from a grade scale of 2600 to 1600.

The ACT is a math, reading, writing, and science-based exam. The exam includes a science reasoning section that tests a student's critical thinking skills rather than specific scientific information. The ACT is scored on a 1-36 scale. 

Senior Ashley Montesi took both the ACT and the SAT for her college applications. "I felt that the ACT gave less time for more complicated questions, however the reading portion is less about interpretation and more straight-forward," said Montesi.

"

"I preferred the SAT over the ACT. I think it's all about preference and what you are more comfortable in.""

— Ashely Montesi

I preferred the SAT over the ACT. I think it's all about preference and what you are more comfortable in."

To choose between the ACT and SAT, students must look at their strengths and weaknesses in school. Students are encouraged to take a practice test before signing up for either one to have a better understanding of the test. Students who have a stronger English background may do better on the ACT, while students stronger in math may do better on the SAT.

All students have the option of taking both tests and are encouraged to take each at least two times in order to maximize their scoring opportunities. Choosing either test is not a make or break for college acceptance. Both tests have similar difficulty levels and require preparation, and both are universally accepted on college applications.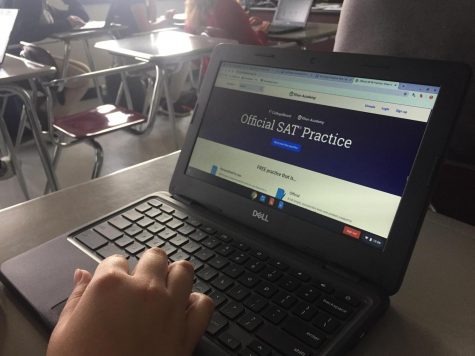 Use the links below to sign up for your SAT or ACT today!
ACT https://www.act.org/content/act/en/products-and-services/the-act/registration.html
SAT – https://collegereadiness.collegeboard.org/sat/register
Free SAT Practice – https://www.khanacademy.org/sat
Free ACT Practice – https://www.kaptest.com/act/free/act-practice