The annual Powder Puff battle coming this Thursday
This unique game has been an annual tradition at SHS for over 20 years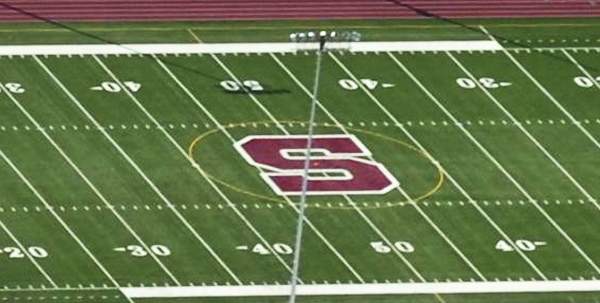 Stroudsburg High School is hosting its annual Powder Puff football game this Thursday, November 14 in the SHS football stadium at 4:00 pm. The game consists of a group of senior and junior female players playing against each other. This has been a long-standing tradition that goes back over 20 years. Every year it brings an enormous amount of school spirit into the high school by creating a sense of competition between the juniors and seniors.
This competitive spirit started with the annual float contest. Resulting in the seniors winning first place for their High School Musical float and the juniors winning second place for their Harry Potter float. Even though the seniors won the float contest, the juniors won the Spirit Jug and Stick at the Homecoming assembly. But now, a month after all of those festivities, the final battle is the Powder Puff game. The big question is, who will win?
The Junior class is pumped up and ready to play!
"The three coaches (Sebastian, Connor, and Dimitri) did a really good job of teaching us the plays and made sure we always had fun," said junior Luiza Pessoa.
Many more competitors say they can't wait to get out and play.
"I signed up because my older sister was always involved in Powder Puff and she always had such a great time so I thought it would be fun to join," said junior Maura Dempsey.
As for the senior class, they are excited and ready to overcome last year's loss with a big win!
There are more ways to support your favorite class even if you are not playing!
"There is a full dress down day on Thursday to get students pumped for and to support the game and players," said Ms. Jennifer Batt, Student Government adviser.
Seniors plan to wear the color black in support of the senior girls' team. Juniors will wear white in support of the junior girls' team. Sophomores can choose which team and color to wear/support.
The night of the game, Batt will be taking attendance at the door, counting how many are wearing white or black shirts. In the end, the team with the most audience support gets 80% of the dress down money, while second place gets the remaining 20%.
Please come and support your team! We will see how it all plays out tomorrow. May the best team win!
Below is a photo gallery from Thursday night's game. Enjoy!