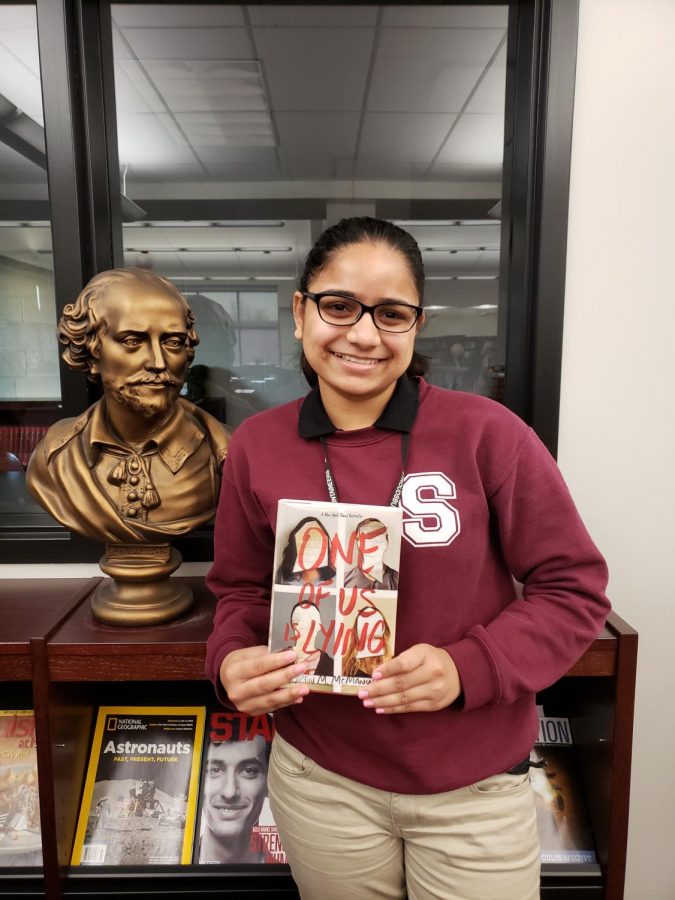 Featured Book: One of Us is Lying, Recommended by Niral Patel
One of Us is Lying
By Karen McManus
Reviewer: Nirali Patel (Junior)
The Breakfast Club meets Pretty Little Liars, One of Us Is Lying is the story of what happens when five strangers walk into detention and only four walk out alive. Everyone is a suspect, and everyone has something to hide.
On Monday afternoon, five students at Bayview High walk into detention.
Bronwyn, the brain, is Yale-bound and never breaks a rule.
Addy, the beauty, is the picture-perfect homecoming princess.
Nate, the criminal, is already on probation for dealing.
Cooper, the athlete, is the all-star baseball pitcher.
And Simon, the outcast, is the creator of Bayview High's notorious gossip app.
Only, Simon never makes it out of that classroom. Before the end of detention, Simon's dead. And according to investigators, his death wasn't an accident. 
The mystery starts out slow but gains speed until you can't put it down. It's an ingenious story with a stunning plot twist. It is a teenage thriller revolving around teen angst, jealousy, and hate. I'm certain this will be one of the most talked-about books in high school.