Fan fiction brings new life to favorite characters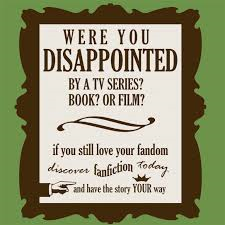 This submission on fanfiction is part of the Pocono Record Teen Writers project.
Imagine the simplicity of prose writing without the worry of character development. Welcome to the world of fan fiction ai??i?? fiction written by fans of a TV series, movie, etc., using existing characters and situations to develop new plots.
ai???Basically, itai??i??s a getaway from reality,ai??? said Anya Weller, a Hughes Library Teen Advisory Board member and reader of fan fiction. ai???I love how (writers) develop the characters and get the details that other people might miss. Itai??i??s really cool to see another personai??i??s point of view on a work.ai???
Fan fiction rose in popularity over the years. While it use to be published in ai???fanzines,ai??? where it revolved around science fiction, fan fiction devotees created websites for it. FanFiction.net attracts over 2.2 million registered users and publishes work in over 30 different languages. Writers use FanFiction.net to write about mediums ranging from books to video games using existing universes ranging from those in the television show "Criminal Minds" or to the animated film "Rise of the Guardians."
The process of Internet fan fiction writing goes as follows: Take a fictional work, imagine a plot pertaining to that universe, write a story, publish the story, and wait for readers to comment. If readers express admiration, publish more. If readers give criticism, heed their advice and write more.
Fans of fan fiction have tons of criticism for writers. Some pick a bone with careless writing. Some mock the fan base.
ai???I donai??i??t care for it,ai??? said infrequent reader and Stroudsburg High School senior Evelyn Schiavone. ai???Itai??i??s kind of lame and people 'fangirl' over it.ai???
Others just have a problem with content.
ai???Itai??i??s too sexualai??? said occasional reader and Stroudsburg senior Reyana Moises, referencing the fact that some fan fiction, also known as lemon, is borderline pornographic.
When asked about the appeal of fan fiction, many state that it helps them connect with the franchises they admire.
"
ai???I love how writers continue their own interpretation where the original author left off,
— Victoria Martine
Fan fiction became a hot topic in literature when Rainbow Rowell published her novel "Fangirl," about a college student obsessed with writing fan fiction. One of the real-life controversies in the novel was the legality of fan fiction and whether it is legitimate writing.
"A Song of Fire and Ice" author George R.R. Martin claimed that fan fiction is ai???copyright infringementai??? and ai???a bad exercise for aspiring writers.ai??? "Interview With A Vampireai??i??s" Anne Rice also voiced disdain for the practice, going far enough to ban fans from writing fan fiction about her works.
Whether it is to pay respect where respect is due or to practice writing for when teens come up with their own style, fan fiction seems to be a popular hobby that brings more joy than anguish. It is a fun activity that should not be taken too seriously by anyone. With the exception of fangirls.