Bad Boys For Life Goes Above and Beyond to Create a stellar action movie
Bad Boys For Life marks the third film in the series.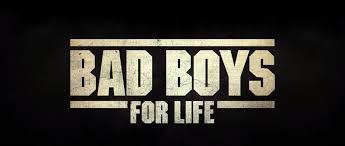 The bad boys are back and are definitely not boys anymore. Although the second movie, Bad Boys II, was not as ambitious as the original, this third movie is the most successful in the series.
Here is the scenario: 17 years later, Will Smith and Martin Lawrence reprise their roles as Mike Lowrey and Marcus Burnett in the third installment in the Bad Boys series, Bad Boys For Life.
The Bad Boys movies have always been hilarious action movies that consistently deliver on the comedy front. Will Smith is famously known for his comedy roles in The Fresh Prince of Bel-Air and Men in Black, as well as his roles in I am Legend and I, Robot. On the other hand, Martin Lawrence is mostly known for his roles in the Bad Boys series and Big Momma's House, but was also in Open Season (voicing Boog).
The duo's chemistry fuels the movie even more than the action does. Smith and Lawrence look as though they are giving it their all and having a blast with their roles. Their characters feel more realistic this time around as Mike learns the importance of friendship, but also can not come to terms with growing older. The Miami night club haunts him everywhere he goes. It's his insecurities that make him relatable, and it's Will Smith's acting that makes it feel real. Marcus is now a grandfather who is thinking about retiring. He turns into a couch potato who spends his days watching Netflix, and you can tell that Martin Lawrence is having a lot of fun playing the role. It likely reminds him of the roles he played in Martin in the '90s.
"Will Smith is one of the best actors in Hollywood, his charisma makes every movie he stars in amazing." said junior Kevin Dotel.
Michael Bay originally directed the first two Bad Boys movies, however for this third installment, Bilall Fallah and Adil El Arbi are seated in the directors' chairs. This allows for our heroes to do more than just blow stuff up, and for the first time have relatable character traits. The directors let you know early on what they have in store for you. A Porche drifts around a corner in slow motion as the surrounding palm trees reflect off the hood of the car, giving you a clear image of the vibe the series goes for. But once we look inside the tinted windows, Marcus is screaming in fear of how Mike is driving, which gives the series a nice change of pace since the characters do not usually show fear.
"Bad Boys has such a perfect balance of comedy and action. I cannot wait to see Bad Boys For Life." said junior Max Dipaola.
Bad Boys For Life is unfortunately rated R, so unless you are 17, a parent or guardian will have to accompany you. The film came out on January 17, 2019 and can be seen locally at the Cinemark in the Stroud Mall.