TikTok is having a major impact on today's world
This social media app has taken the internet by storm.
TikTok, TikTok. It's just a matter of time before this app takes over the world.
TikTok, originally known as Musical.ly, is a video-sharing social networking service owned by Byte Dance, a Beijing-based company founded in 2012 by Zhang Yiming. It is used to create short lip-sync, comedy, and talent videos.
The app which has over 1.5 billion downloads is an internet sensation that has helped many people rise to fame, at least for a fleeting moment.  People can be viewers who simply enjoy the content, or they join in the fun and create their own videos.
TikTok has 500 million active users worldwide. Teenagers are especially interested in it. According to the Global Web Index, 41% of TikTok users are aged between 16 and 24. Many teens at Stroudsburg High School enjoy using the app for fun, and the Mountaineer even held a TikTok contest in December.
Do You Use TikTok?
Sorry, there was an error loading this poll.
There is no doubt that TikTok has had an impact on today's world. It has become prevalent in schools, in the workplace, and in many other public venues. It is quite common to find someone either making a TikTok or doing one of the TikTok dances.
Even some students at Stroudsburg High School have had their taste of TikTok fame.
SHS seniors Sarah Goss and Craig Cooper boast a large following on TikTok, with Goss having 23,000 followers and Cooper having 11,000 followers. This is thanks to their videos hitting the "For You" page, similar to the explore page on Instagram. The For You page pushes creator content to viewers who have similar interests.
"I don't really consider myself TikTok famous and it's just weird to know that all those people are watching me and judging me," said Goss. "And I feel kinda pressured to keep making more content because when you become inactive for a little while, you lose some of the followers."
TikTok runs on an algorithm, and just like every other social media algorithm, nobody knows exactly what it runs on. But there are a few working principles that people can catch onto. According to yrcharisma.com, these are some ways the algorithm functions:
Once a video is uploaded, TikTok shows it to a few users amid the popular videos so that the users don't get bored.
Then the watch time, likes, comments, downloads, and share rates are all calculated. This informs TikTok to as whether they should show the video to more people or not. The rate is calculated by one like for every ten views on a video.
Engagement is another key factor. If a video receives 40% more likes in a day, it will be pushed to more viewers.
"People like my content because it's related to football," said Cooper. "I've been put on lineman issues and highlights, and a lot of players from other schools recognize me from my videos. My most viewed video has 450,000 views."
If someone makes TikToks or might be interested in making TikToks, those are some things to consider as well. Here are some other tips that may help one's chances to succeed on TikTok: create engaging content, use trending music, Interact with other TikTok users (such as doing duets or reusing their sounds), show off skills and hidden talents, use trending hashtags and participate in challenges, and last but not least, have quality footage.
But looking past all the fun, there has been some concern raised with TikTok because it is based in China. This is because US politicians expressed concern over the app after an Investigation by The Guardian.  In this investigation, they revealed that TikTok was instructing its moderators to censor videos that mentioned topics sensitive to the Communist Party of China, such as Tiananmen Square, Tibetan Independence, and the religious group Falun Gong.
This has raised concerns.  Some people worry if they can censor simple things like that, who's to say that can't have an impact on the next US election. By censoring videos that pan one candidate in a negative light, they may affect and influence a user's opinions, which could ultimately impact their vote.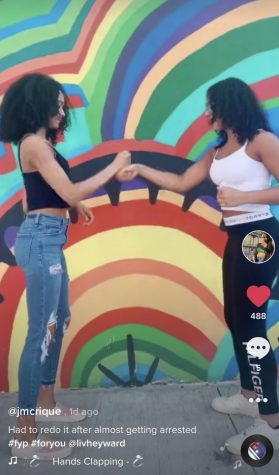 TikTok has denied these claims by stating in a blog that they keep all data for the US user data in the United States, while they have a backup server in Singapore. They also stated that none of this data is subject to Chinese law.
"TikTok does not remove content based on sensitivities related to China," TikTok stated in the blog. "We have never been asked by the Chinese government to remove any content and we would not do so if asked."
"Our US moderation team, which is led out of California, reviews content for adherence to our US policies," TikTok stated. "Just like other US companies in our space."
US Agencies such as The Navy, Army, Air Force, Coast Guard, Marine Corps have banned their employees from using the app. So have The Department Of Homeland Security and The TSA. This is also because of the security concerns about the app's close ties to China.
Reddit CEO and co-founder Steve Huffman called the app "fundamentally parasitic" due to all the concerns over privacy.  He made this claim at the Social 2030 venture capital conference. "I actively tell people, don't install that spyware on your phone," Huffman said.
Regardless of any controversy, there is no doubt that TikTok is having a major effect on the world today. It is currently the most downloaded app on the app store by a long shot, boasting more than 1.5 billion downloads and approximately 500 million active users who create posts and view the app daily.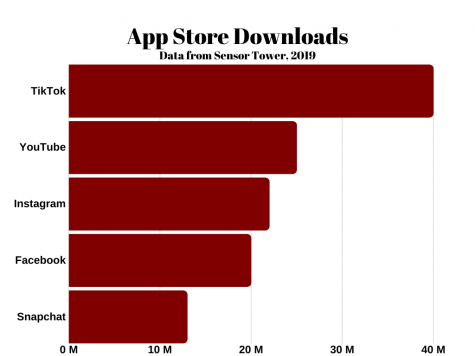 According to the Business of Apps, The average user spends about 52 minutes per day on the app and they open the app up about 4-5 times per day. So in one year that would be 316 hours and 19 minutes spent on just being on TikTok.
It's amazing to think how much effect this app has had on the world alone so far. Whether it's helping a song dominate the charts like Lil Nas X's "Old Town Road" or K CAMP's "Lottery" if something becomes big on TikTok, everyone's going to know about it. Thanks to the help of the TikTok, "Old Town Road" topped the charts at #1 for a total of 19 weeks.
TikTok tends to help songs grow in popularity if there is a TikTok dance associated with it. People take the time to learn, and the only way to do that is to listen to the song over and over.
"I really like the dancing Tik Toks," Goss said. "They're honestly so much fun to do."
Even those who are considered TikTok-famous are now profiting as well off the app as many companies see this as an effective way to get their brand out there.
Popular TikTokers can now earn large sums of money due to their success, which they can earn by using the following strategies:
Gifting: a feature where fans can send their favorite TikTokers coins, which are purchased through the app.
Selling merchandise: this one is highly popular especially with YouTubers and Twitch Streamers, in which the person collaborates with a team of designers and helps make their own merchandise.
Brand partnerships: similar to Instagram influencers where TikTokers help promote products by featuring them in their videos.
Attending Brand-Sponsored Events: where a brand may contact a person who has become very popular, asking him or her to attend an event.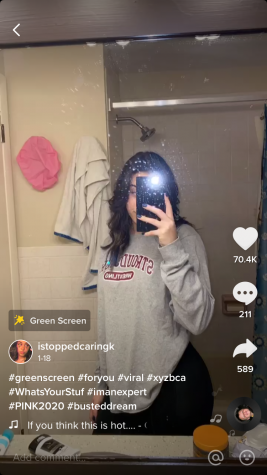 "I haven't been approached by any brands for any potential brand deals," Goss said. "I'm still a small account compared to people who are actually TikTok famous."
TikTok has done so much in such a short amount of time since buying and merging with Musical.ly back in August of 2018. In only two years, it has taken over the social media industry and has become a staple of Pop Culture for the 21st century.
With so much success in such a short amount of time, it's astonishing to think what this could mean for the future. This app has opened so many doors for so many people, and it looks like there's no stopping soon.
Make sure to follow these TikTok accounts: