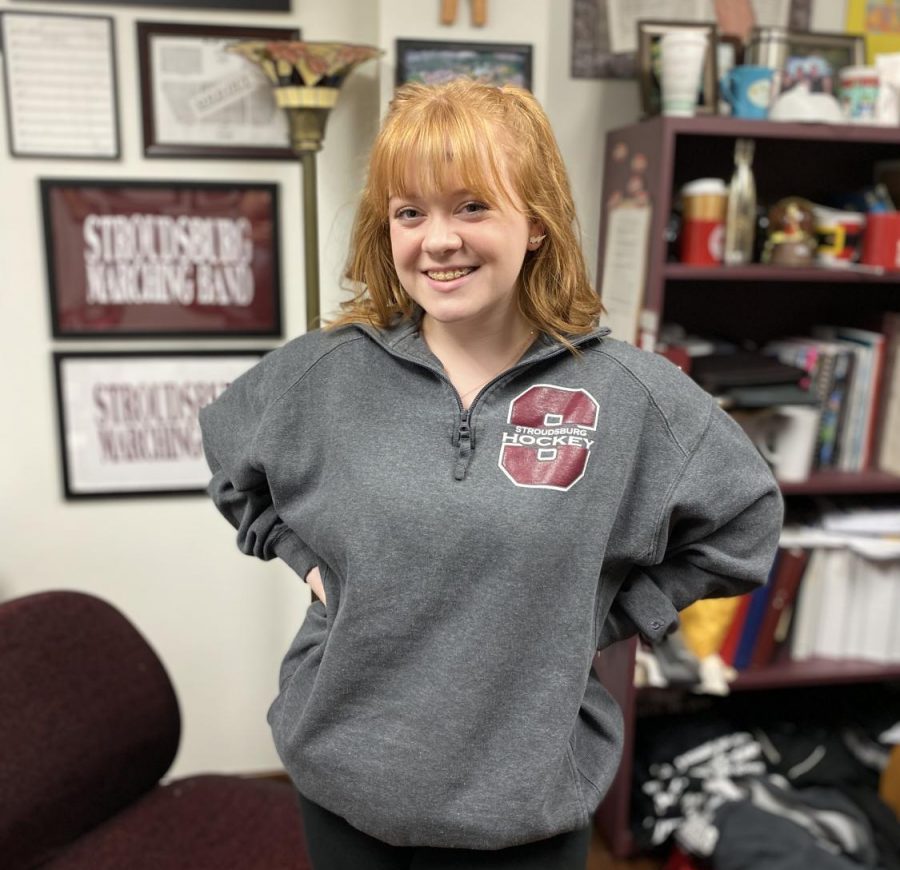 Musical and choir participant: junior Maura Dempsey
Junior Maura Dempsey was recently interviewed by the Mountaineer. She participates in many programs and clubs such as choir, musical and Mini-THON leadership. In the attached video she demonstrates the skills she has learned over the years, and performs a tune from the upcoming musical, A Drowsy Chaperone.
What is it like being in choir?
It's really fun and I actually learn a lot about music in choir. Ms. Lee does such a good job at learning how to sing. I love choir.
How many years have you been in the program and how has it affected you?
I think fifth grade, which means I've been doing it for six years. It has definitely helped me broaden my musical range — singing more classical things as opposed to modern songs. I sing all of my classical pieces in choir.
What's your favorite musical piece?
A song in choir right now called The Impossible Dream from the Man of La Mancha.
What's your favorite music style?
Sorry, there was an error loading this poll.
Why do you sing?
It's a good outlet. Some people play sports to release emotions, so I use it as an outlet to get away from myself.
Would you recommend this course to someone else?
Yes, it's such a nice breath of fresh air. Who would not want to do choir over some science class. It's such a different skill level to have. It also teaches you how learn music, and it helps you memorize things like lines for musicals and even in math or English memorizing vocab and everything. It's a totally different way to think.
What's your dream destination?
Broadway. I definitely want to audition for it and try it out. My ideal world is to go to school and be on Broadway for some gigs, while I still can become a college professor or perhaps a college admissions director for the theater department. Definitely college level.