Best Buddies make the school a better place for students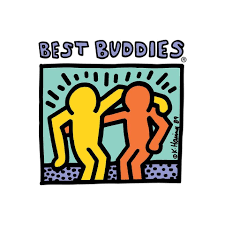 Helping the community in any way will make a positive impact on many lives. Best Buddies is a program that helps students with all abilities to get together to accept one another and make friendships.
"Best Buddies started at the high school in 2010," said adviser Ms. Sarah Arnold. "It was originally started out as 'Building Buddies' in the junior high school."
The idea for Best Buddies started when a former SHS student was an athlete in the Special Olympics, and he and wanted a group to cheer him on. There seemed no better a solution than a group of supportive SHS students to pull for him.
Best Buddies has a lot of supporters.  It's a good thing because research suggests that approximately 50% of all kids with learning disabilities get bullied.
Best Buddies is making a positive impact with students' lives by helping to change this statistic — in other words, to stop the bullying as much as possible.
"I joined Best Buddies because I feel it's important to make everyone feel included and comfortable," said Madison Overcash, 22'.
As of right now, Best Buddies meet every Monday and Thursday on the 1st and 3rd week of the month. Meetings are held in the SHS cafeteria from 1:45-2:45. A max of 24 people are allowed in each meeting, so be sure to sign up on their google classroom in order to attend.
Google Classroom code: tcezq5d