SHS student returns to their family roots
March 29, 2021
SHS senior shares Bangladesh experiences
---
My family and I go to Bangladesh every other year to visit our extended family. I first went when I was only 9 months old.  When I was younger, of course, I was not fully aware of my surroundings.  As I got older, I was able to form stronger bonds with my cousins and relatives to get a better idea of my culture.
Bangladesh is a unique example of multiculturalism. The heritage of its deep roots is fully reflected in its architecture, dance, literature, music, painting, and costumes. I've had the stunning opportunity to feel the beauty of my nationality.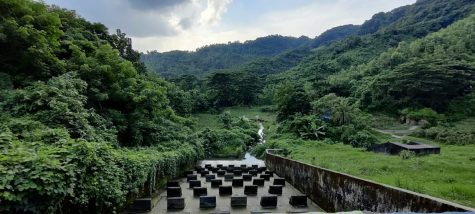 I was able to see that the family is at the heart of Bangladesh's social life.  Their primary focus is building the foundation of a support network of individuals. The most common family unit in Bangladesh is called 'Barhi'. Extended families usually live together. The children, especially boys, are expected to look after their elders. 
Whenever we have a special event, whether it is a wedding or Eid al Fitr/Adha, our family always gathers to celebrate. It's different from American culture, and I enjoy it when all the extended families have a strong bond.
When I am in Bangladesh, I want to fit in, so I wear traditional clothing. It is traditional for women to wear sarees (an unstitched drape which is wrapped around the body) of different colors, with young females also wearing salwar kameez (an outfit comprised a pair of trousers and a tunic that is usually paired with a scarf). On cultural and religious occasions, men don traditional wear called panjabi (dress for men).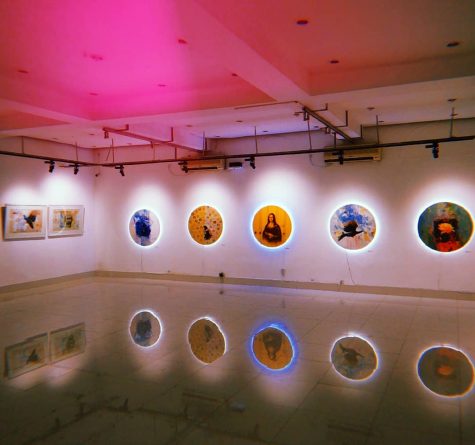 Another thing I can feel is the hospitality of poor people when I go to help in a medical camp in my father's village, Mirzaganj.  These poor families live in small, thatched houses.  Despite their lack of wealth, they are full of warm smiles and they very attentive to you and your needs. Even though we were there to help them, they generously shared their food with us — without hesitation.
I was overwhelmed by how much empathy and compassion the villagers had for us, and with each passing patient, they said, "Allah tomar shohay houn ebong tini tomar jibon er protiti khetre shofolota daan koruk." Here are these words translated into English: "May Allah help you and grant you success in every aspect of your life."
I had the privilege of learning about the Bangladesh War of Independence (1971) from my dad.  His name is Mohammad S. Hossain. 
"About 50 years ago, the process to end poverty in Bangladesh seemed beyond the bounds of possibility. Under the rule of Pakistan, Bangladesh developed very slowly because of discrimination from the ruling country," he said.
Though the Bangladesh War of Independence lasted only nine months, over 30 million people died.  It destroyed two-thirds of the economy and left 70 percent of the new country's population in poverty. Bangladesh's poverty started with the country's hostile political beginnings and struggle for independence which resulted in the country's lack of development.
"
About 50 years ago, the process to end poverty in Bangladesh seemed beyond the bounds of possibility.
— Mohammad S. Hossain
Despite different obstacles from Bangladesh's beginning in 1971, the factors of microcredits, garment industry, improvement of agriculture, migration, and the help from renowned NGO (non-government organization such as BRAC and Grameen Bank) all helped decrease the country's poverty.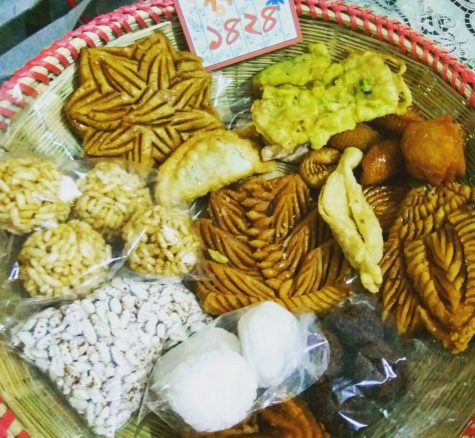 Bangladeshi cuisine is known for its unique culinary style. I have tasted many different dishes.  The main food of the country is rice which is served with various food items, such as vegetables, fish, meat, eggs, curry, and thick lentil soup. There are many sweet preparations in the country, including sweetmeats, which are milk-based. These delicacies include shandash, rasmalai, cham-cham, rasgulla, and kala jam. The primary source of protein in Bangladesh is fish, with over 40 types of freshwater fish including katla, elish, catfish called magur, and shutki machh.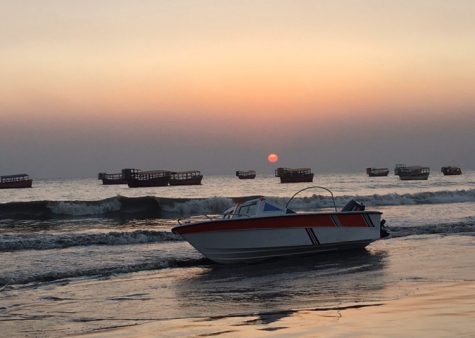 In 2017, I also took a trip to Kuakata Beach, which is known for its unique beauty, especially the breath-taking rising and setting of the crimson sun in the waters of the Bay of Bengal. It is a virgin beach sanctuary for migratory birds and has many coconut trees. The street was full of different types of shops/restaurants. Some of the art pieces are displayed on roads, rickshaws, and different automobiles with colorful banners. 
Overall, I have been able to feel Bengali culture in a variety of ways from eating cultural foods to learning about my extended family ties.
Here is more interesting information about Bangladesh:
https://soultravelblog.com/bangladesh-travel-tips-travel-guide/
https://www.bbc.com/news/world-south-asia-12650940
https://wanderwisdom.com/travel-destinations/10-Eye-Opening-Facts-about-Bangladesh
What would you like to see more of on the Mountaineer?
Sorry, there was an error loading this poll.