The Diversity Council and GSA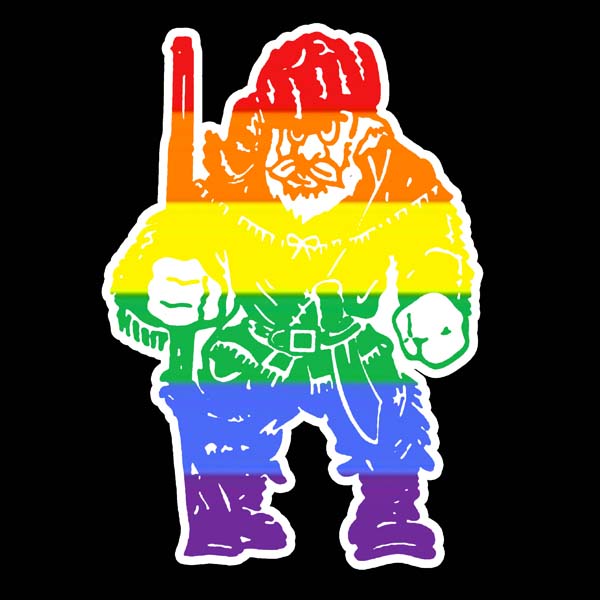 ai???If you are questioning or need help, come to GSA because no one will judge you.ai??? said senior Jaburi Lockhart.
What exactly is the organization? The SHS Diversity Council and Gay-Straight Alliance (GSA) began in 2008. The organization provides a comfortable meeting place for students from all kinds of backgrounds. Students are able to have open discussions and lend each other support.
ai???The school district got in touch with me and two junior high teachers suggested we form a diversity council,ai??? said English teacher Ms. Shari Griswold, who is also head of GSA, "just when they mentioned this, I was already thinking our school should have one.ai???
Stroudsburg High School is one of the first schools in our area to form a Diversity council and Gay-Straight Alliance.
ai???GSA lets me talk about my emotions, makes me feel safe, and like everyone is a part of a family,ai??? said senior Roxy Castillo,ai???I joined GSA to help figure out who I am. I joined to learn respect and dignity. GSA is my life.ai???
The organization holds various events to help student and non-student members. ai???Need Help?ai??? cards are annually provided by the Diversity council and GSA. The cards provide numbers for multiple hotlines and places to reach help for anyone in need. This includes Suicide Hotline (570-421-2901), Rape and abuse national network (1-800-656-HOPE), the National Youth Talk-line (800-246-PRIDE), and many more important numbers.
In addition, GSA produces a video each year to raise awareness of the Day of Silence in April.
ai???The Day of Silence is a day in which people remain silent the entire day to mimic the effects of bullying on LGBT youth.ai??? explained Griswold. ai???It helps to give group members a sense of empowerment.ai???
The Diversity Council meets every Thursday from 2:35 to 4:30 p.m. in Ms. Griswoldai??i??s room, except for the last Thursday of the month. During this Thursday, they hold an offside meeting for regular group members only.Ai??The key to the organizationai??i??s success is their respect for each memberai??i??s privacy. Everything said during club sessions is not to be spoken of outside of the meeting.Ai??The organization occasionally has guest speakers on important issues.Ai??The club is beneficial to students by helping them in multiple areas.
ai???I think itai??i??s an important part of extracurricular activities for students here.ai??? said Griswold. ai???I have seen lots of growth in students in the club in their problem solving, empathy, and open mindedness.ai???
Junior Michael Bennett states that ai???GSA helps me to help others.ai???
ai???GSA is where thereai??i??s no judgement, everyone can truly be themselves.ai??? said senior Leann Small.
The Diversity Council and GSA club is an extraordinary way to lend and receive support. Anyone in need of help is welcome at this club.