SHS club TAP promotes acceptance among all people
TAP provides a safe environment for students to discuss difficult topics
Stroudsburg High School offers a variety of fun and interesting clubs, but there's nothing quite like The Acceptance Project, or TAP. 
The members get together every other Friday of the school year in the classroom of adviser Ms. Cheri West. They discuss controversial and important issues in a safe and comfortable environment. Students can express their opinions about these topics without fear of judgment. 
It is encouraged that students from all backgrounds and political standpoints attend the meetings. The club allows for those on both sides of the spectrum to try to understand each others' opinions and learn a few things along the way. 
The club was created in 2017 by one of Stroudsburg's very own graduates, Taha Vanhanvaty (Class of 2021), during his 8th-grade year at the Stroudsburg Junior High School. In the few years that it's been active, TAP has influenced many other school districts in the area to create their own TAP program.  TAP has also extended to schools in Massachusetts and Kentucky.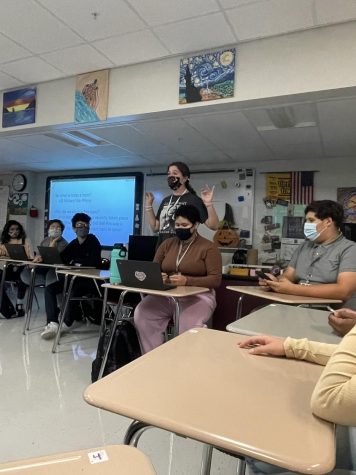 "Our goal is to help empower our members to create a change in their lives through dialogue," said Vahanvaty, and "to promote understanding, empathy, appreciation, and acceptance of different faiths, cultures, beliefs, and races. Our project will allow us to learn from each other the core value of humanity that unites us all."
The current student officers are junior Jessica Brady and senior Gavin Hall.
"As an officer, I find it to be extremely rewarding to be facilitating these conversations," said Brady. "It's important for students to understand one another and to acknowledge other beliefs."
Hall explained how TAP has impacted him.
"When I first joined this club almost four years ago, I honestly did not know what to expect," Hall said. "My political beliefs differ from the average member, but I was pleasantly surprised with the message the club sends and the people in it. Now I have taken up that message as an officer. It's fantastic to see kids with different beliefs and values accept each other and even become friends."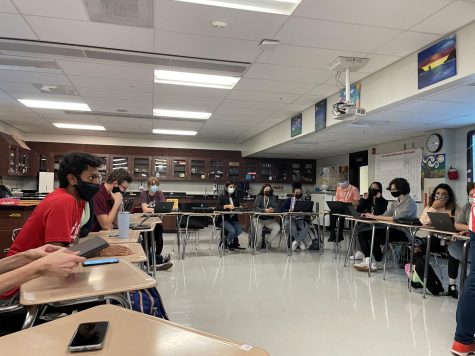 The next TAP meeting will be held this Friday, November 5 in the band room (C102). Attached below is a link to this upcoming conversation, including more details about TAP, and a few features of this week's meeting!
https://docs.google.com/presentation/d/1i06gcrma6DzmhAnP9sX4wfwq0AyuMgtOSU7WNabxbBY/edit#slide=id.p