Students create and act out trial scenes in Mock Trial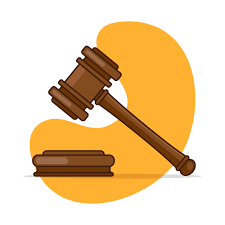 If you like to act, debate, or use critical thinking, Mock Trial might just be the club for you. 
Mock Trial teaches students about the law and how it is applied in a real live courtroom scenario. Public speaking is involved, as students get to role-play as if they are in a real courtroom trial.
Members get to choose between being a  prosecutor, defense attorney, juror, or even a witness. Students get to act out a real-life court case. The club helps kids who would like a potential career in law get quite a bit of practice before stepping into the real world. 
The club is provided with fake cases that the members must use to get in character with their roles, practice, and memorize what should be said and what should be done.
Students even get to learn from a real live attorney. The club looks great on college resumes and no experience is necessary to join the club.
The two known competition dates are Saturday, November 19, 2022, and February 2023 (date TBD).
The competitions are held against other schools. Points are given based on how well the roles are acted out and how well each person studied and prepared for their role.
The new club adviser is Ms. Victoria Ruck.
Students can sign up for the club's Google Classroom by using this code: qilxrfa.