Teacher Feature on Mr. Herb
At which school in the district do you teach? 
I teach at Stroudsburg Junior High School.
What subject(s) do you teach?
I teach both 8th and 9th grade. I teach Language Arts and Advanced Language Arts at the 8th-grade level and I teach English at the 9th-grade level.
How long have you been teaching at SASD?
This is my 26th year of teaching at Stroudsburg School District. I began as a 9th and 10th-grade English teacher at the high school when 9th grade was still part of the high school, and then became an 8th and 9th-grade teacher when the junior high opened 24 years ago.
What is one important lesson you have learned as an educator?
Creating an open and safe classroom environment is immensely important in education. Students can't learn unless there is an environment conducive to allowing students to cultivate their curiosity and be wrong and learn from their mistakes. We as an institution have impressed upon students that they must always be right. However, this actually stymies learning. Students are so afraid of being wrong that they become paralyzed and would rather not try instead of risk being wrong. Learning should be about exploration, trying new things, and learning from mistakes along the way. 
What do you find most surprising about your job?
Year after year it continues to amaze me how many amazing kids I get to come into contact with. So many kids that have so many varied talents. So many kids have already overcome, and persevered through issues and trauma and yet still show up and work toward their education. This job is and continues to be so enjoyable because the students are so diverse and enjoyable to be around —  especially if you give the space where they feel comfortable just being themselves. 
What is one piece of advice you would share with your students?
The advice I try to give anyone who will listen is to be curious, don't be afraid to fail (just work on learning from those mistakes) and challenge yourself. There is so much in the world and meeting people and learning about the world is fulfilling in so many ways. Even now at 50 years old, I enjoy meeting new people and listening to their stories, and just reflecting and learning from every experience. But also don't forget to reflect and think about what you have experienced, because it is only through reflection that we can begin to move towards understanding.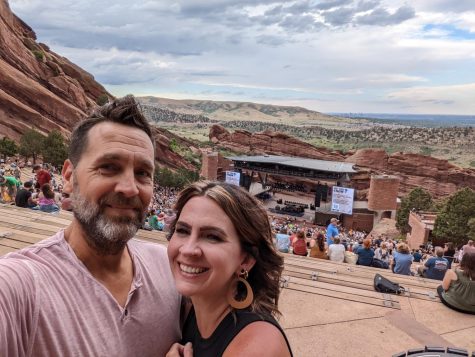 What is your favorite sports team? Why are they your favorite?
My favorite sports team is any team from Philadelphia. And I mean all of them from the pros to the collegiate teams. Philadelphia is one of my favorite cities to visit (and I am lucky enough to be so close to it). 
What is your favorite quote and what does it mean to you?
My favorite quote comes from Dr. Maya Angelou: "I don't sit in the dark and curse the dark, I try to light a match."  This quote reminds me of how important mindset is. It is easy to sit and lament your current situation or wrongs and injustice in the world. But this quote reminds me that your situation is your situation and what are you going to do about it. Dr. Angelou also said, "Courage is the most important of all the virtues because, without courage, you can't practice any other virtue consistently." And there is so much truth to it. It often takes courage to do the right thing.