Modern-Day American Tragedy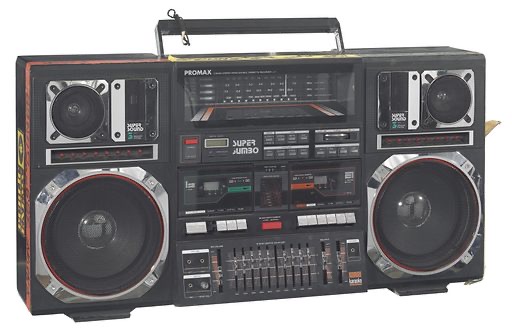 Throughout the past three decades, Spike Lee (Da 5 Bloods, Oldboy) has quickly established himself as not just one of the best African-American filmmakers of his generation, but as one of the greatest filmmakers of all time.
Lee is one of the great voices of his generation and we have to thank the critically acclaimed classic and near masterpiece known as Do the Right the Thing (1989).
With 1986's She's Gotta Have It and his 1988's School Daze under his belt, Spike Lee caught the curiosity of critics and cinema admirers alike.  Nobody could expect Lee to direct one of the greatest films of that decade and one of the greatest films of all time.
Do the Right Thing follows a nearly all-black community in Brooklyn, centering around a series of vibrant and diverse characters on the most humid day of the year. The film mostly centers around the neighborhood's beloved pizza delivery boy, Mookie, played by Spike Lee himself. 
Mookie goes throughout the day delivering pizzas; dealing with his stern but candid boss, Sal; while also dealing with Sal's sons, Pino and Vito. Pino is racist and ignorant, and conflicts with his little brother who is dim and vapid. 
Mookie and the neighborhood express the highs and lows of a modest and working-class community while tension slowly arises from the incomprehensible and pent-up aggression in the neighborhood.
Before Do the Right Thing, Spike Lee's films involving black characters would primarily put those actors in a bubble, working with many cliché stereotypes. Whether it was the obedient friend or sidekick, a wise adviser usually gets disrespected by the protagonist or even the villain.
With Do the Right Thing, audiences around the nation finally got to see a vibrant ensemble with a majority of marvelous and superb African American actors with characters would have never seen before. 
Spike Lee's crafted a once in a lifetime ensemble that included the morally incorruptible "Da Mayor", played compassionately by Ossie Davis, the lost and irritated Mookie, played by Spike Lee himself, the impulsive and adverse Buggin Out, played by Giancarlo Esposito, the electric and exhilarating Mister Senor Love Daddy, played by Samuel L. Jackson, and many more outstanding and beautiful performances that this picture contains.
Do the Right Thing in a sense is a modern-day Greek tragedy. Communicating and conversing with the audience on topics both painfully previous and very much present. The film enthralls you into this very real world that Lee has created by using the characters that live in this very real world as vehicles to communicate topics that range from penury, to love, belligerence, and savagery. The film excels by using naturalistic dialogue, and otherworldly but grounded characters, and keeps you on the edge of your seat due to the fraught tension that has been building since the opening stages concluding inevitable tragedy due to the environment and the injustices that this community and communities like this face till this day. Do the Right Thing is a modern-day tragedy on a level how Lee writes about how a somewhat decent person can reach the point where they can give in to their inner hate and turmoil during a fit of rage, how a flawed human being can suffer an unjust and brutal consequence just because they acted unsound and immature, and how you think on what's doing the right thing in a moment of desperation and anger. Try to be reasonable and create a friendly standing ground or fight fire with fire.
At the end of the day Spike Lee's Do the Right Thing is an American classic. A film that will stand the test of time therefore it's a timeless near masterpiece. Do the Right Thing would also be the blueprint for other Spike Lee classics centering around authentic and classic characters played by timeless African American actors and many more films held by other creative African American filmmakers.
You can stream Do the Right Thing on Amazon Prime.