SHS's Yearbook, the Pioneer,changes from a class to a club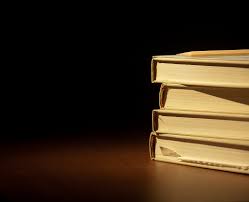 For the first time in Stroudsburg High School's history, the PioneerAi??yearbook class has become a club.
The yearbook has been flourishing for longer than most can remember. However, the class was recently cancelled due to lack of enrollment.
The reason for cancelling the class could possibly be because it is ai??? a big commitmentai??? and ai??? students are busy,ai??? said principal Mr. Jeffrey Sodl.
The administration created a Yearbook Club, which has sparked a lot of interest.Ai??With over 30 students participating, there indeed, will be a yearbook this year.
ai??? I think it will be very successful," said senior Naomi Chan, this year's Pioneer editor. Ai??Chan believes itAi??is easier to join a club than to fill up an elective.
Yearbook club will meet once a week, on Monday, after school. Students will also be expected to work independently on the section they were assigned. Within the club, there will be committees. Each committee will be responsible for some aspect of the book's creation. If for some reason, one student cannot complete a task, another group member will step in and help. Nevertheless, everyone will be working together to achieve one goal: getting a yearbook out to the students.
Besides the yearbook being a club, there will also be other new developments. There will be a new company helping out with the yearbook, which means a new program, but a similar outcome.
As the world becomes more technology-based, there could be a digital yearbook in the future.Ai??Ai??Although it may not happen this year, itAi??could be a possibility soon.
According to Sodl, in future years, a high school yearbook is ai??? good to look back on."
The yearbook is special for all SHS students, but especially for seniors becauseAi??one day alumni willAi??look back at the yearbook and reminisce about the memorable years at Stroudsburg High.