Key Club filled with active students and a lot of energy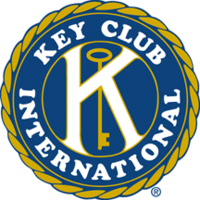 Did you know that the first Key Club ever formed was founded by a group of boys? In 1925, they were dubbed the "Key Boys" Ai??due to their intrepid doings after their first meeting at Sacramento High School. During their time at school, Ai??they attempted to promote the club to the community in order to gain new members to keep the concept alive. When their efforts became effective, the club became successful enough to spread its wings to future generations.
Key Club is an organization whose goal is to encourage leadership through helping others. Some former members of the world-wide club would include: Jensen Ackles, Tom Cruise, Brad Pitt, and Elvis Presley.
At SHS, the Key Club has many active students helping out. Those including the adviser Ms. Sue Neff-Ross, Ai??president Erin Hunt, and vice president Sara Rose Hernandez. The other officers include treasurer Kwaku Anim-Appiah, editor Lauren Bruckstein, secretary Jaida Fenn, and webmaster Delaney Pinson. The board members/directors consist of Sammy Goehl, Sommer Hanafi, Shanthi Appiah, and Saheim Clervoix.
Key Club takes place on the 3rd Monday of every month. The meetings last for approximately 30 to 45 minutes. For further information, students should check out the bulletin board across from the cafeteria to get a glimpse of various Key Club activities. It is also recommended that they go to the clubai??i??s Google Classroom which can be accessed through the following code: ath3yiv. Ai??Ai??
There is one thing that you must remember when you make it into this club: be yourself.