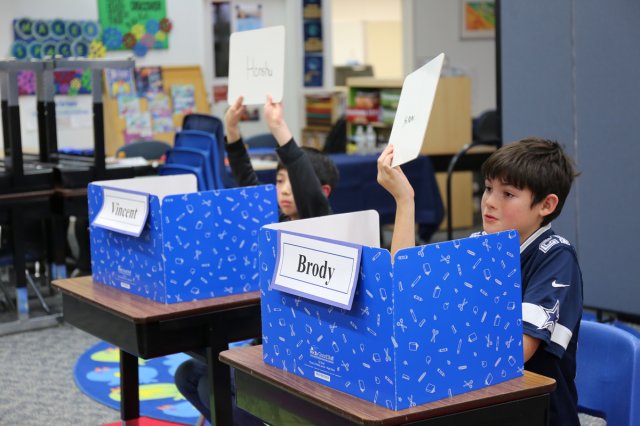 Competition: Pro or Con?
Competition seems to be as much a part of American culture as Sunday night football and pizza. In other words, competition is everywhere.
In a school setting, most students are constantly exposed to competition between their peers; from review games in the classroom to sporting events after school.
Today, many teachers create games such as Kahoot and Jeopardy as ways to engage students and to test their knowledge of the information they are learning.
Academic competition has been a debatable topic among students and educators about whether it is beneficial or unhealthy.
"I think I get along with teachers that bring fun and competition to the classroom better than teachers that use the standardized teaching method," said senior Alyssa Pooler.
The "standardized" teaching method is referring to discussion and lecture methods which consists of mostly oral communication. On the other hand, fun yet appropriate methods of teaching can appeal to more students and engage their interest in the class.
These two teaching methods can be revised to each teacher's preferred classroom style in order to enable students learning.
Teachers and administrators have shared their opinions too.
"Competition should be encouraged. It allows students to reach their full potential and maximize their true skills," said Mr. Sodl. "It also gets students more actively involved in the class."
According to Study.com, competition challenges students to work harder, but it can also frustrate them. Academic competitions can be a disadvantage for students when it leads to fear, anxiety, and disappointment, and low performing students might feel that there is no purpose in participating or trying, since winning may feel impossible.
"Some students feel so much pressure to succeed at academic competitions and end up putting everything else on hold," said junior, McKenna Datesman.
All in all, competition has varied opinions across the board. What do you think of competition in the classroom?
https://study.com/academy/lesson/using-student-competition-as-a-motivator-pros-cons.html#courseInfo