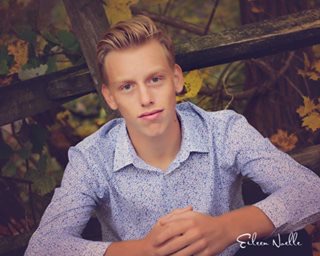 Student Spotlight on Michael Irlbeck
What school activities are you involved in? Which one is your favorite?
Soccer, tennis, student gov, NHS, key club, and ping pong club.
Who is your favorite teacher?
Mr. Downy
What is your favorite song?
"Hurt to look" by Swavy
What is one of your strengths?
Persistence
What is a weakness you have?
Getting sidetracked.
Have you committed to a college? Where?
Colorado State University to study mechanical engineering.
Where do you see yourself in ten years?
Solving the worlds energy crisis.